Fahdia Khalid Khalid Ismail
Tutor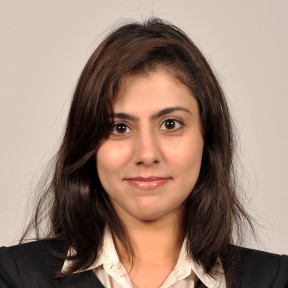 Fahdia Khalid is professor of human resource management, programme manager for Year 1 and 2, and a member of Programme Committee in the Business School at Bahrain Polytechnic.
In her 12-year career, she has been a programme manager MBA – final projects, school's senior mistress, lead trainer, programme coordinator for skill development, university tutor, and a freelance expert/consultant for NGOs and educational institutions in both public and private sector.
She has been awarded the title of 'most versatile teacher' and was acknowledged for her contribution in Professional Competency Enhancement Programme for Engineering Teachers.
She has developed training manuals, five-year institutional improvement plans, strategy implementation plans, and lesson planning tool-kits for both public and private educational institutions. She has trained more than 10,000 employees ranging from educational and civil managers, head trainers, school heads, university lecturers, school teachers, and police training officers.