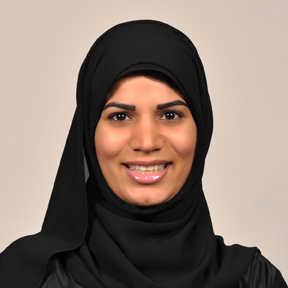 Kubra Edhrabooh is a Business Tutor at Bahrain Polytechnic specialized in Accounting and Finance who joined the higher education field since 2009.
She contributed significantly to the development and enhancement of e-learning and PBL teaching at Bahrain Polytechnic. She has been developing and teaching various accounting courses such as introduction to accounting, cost accounting and management accounting.
Kubra is a certified trainer from the Arab Planning Institute and an HEA fellow for the Higher Education Academy in UK.