Namasiku Donald Liandu
Head of School "BBUS"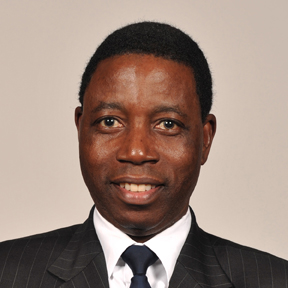 Dr Namasiku Liandu is a tutor in Accounting at Bahrain Polytechnic.
Dr Liandu is a UK Chartered Accountant (Fellow of the Institute of Chartered Accountants in England and Wales) with a Doctorate in Education (Educational Leadership and Management) and a Postgraduate Diploma in Education Research (Professional).
Dr Liandu has more than 30 years' experience in accounting, auditing, systems analysis and design, and education and training. He is a member of the UK Higher Education Academy with high level experience in corporate governance and quality control in education, the charity/ voluntary sector and other public sector bodies.
Dr Liandu is able to organize and/or deliver training and education in accounting, finance, IT, professional/business ethics and other similar areas. He possesses the managerial and professional experience to advise on and tailor training, monitor it and ensure success for stakeholders.
Dr Liandu is technically up-to-date in International Auditing Standards, International Accounting Standards (IFRS/IAS), Professional Ethics, and other related areas; he is computer and MS Office proficient.
Dr Liandu is an action researcher who is able to organise action research projects and deliver appropriate reports and results.
Dr Liandu is a strategic thinker who has contributed to the strategic direction of organisations in the UK and in Bahrain.