Shaima AlAnsari
Acting Manager Curriculum Development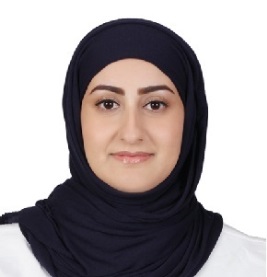 Shaima AlAnsari is Acting Manager Curriculum Development at Bahrain Polytechnic
She has more than 9 year's work experience as an accounting lecturer in different institutions.
She also worked at the Ministry of education in the schools improvement team to develop a self-review manual for the excellent schools in Bahrain based on many local, regional and international frameworks as one pillar of the educational reform at the Kingdom of Bahrain.
As part of her role at the Ministry of education, she contributed in editing a book to guide teachers at all levels in improving their teaching and learning skills. The book title is "Teacher's Guide in Teaching and Learning Strategies"
She also participated at the CEO for a day event organized by the Young Arab Leaders in 2011 to be the CEO for a day for Falak Enterprises; that event was organized by the YALs to mentor and coach young Bahraini Leaders.
Shaima was a member of the Bahrain Polytechnic business faculty self-review committee and currently a member of the business school Quality Improvement Plan team. She attended many national and international conferences related to quality assurance and accreditations to enhance her knowledge in this these two areas; such as the EFMD forum in London at 2013, ACBSP's international conference in Athens at 2014 and NAQQET session for NQF mapping in Bahrain at 2015