Welcome to Bahrain Polytechnic!
The New Student Orientation, or as we call it "Polyentation", is an essential part of your Polytechnic experience and provides a pathway for success.
POLYENTATION is an informative and fun-packed introduction to the Polytechnic over one or two days, designed to help new students make a successful academic and social transition into the Polytechnic community.
All new students are required to attend.
Take this opportunity to meet fellow students and make new friends, experience the campus facilities through exciting games and activities. You will also meet some of the key staff and  tutors, and most importantly, be better prepared with the information on services for students and the Polytechnic requirements before the academic year commences. We look forward to seeing you at POLYENTATION 2017.
Steps to Follow
As the first day of the semester beckons, we would like to share with you some vital information prior to attending Polytentation. Follow the steps below:
Successful applicants MUST accept / confirm their offer in person at the Bahrain Polytechnic Registry, during the period stated in their offer published on the Bahrain Polytechnic website, in the SMS and email. More details on this can be found in our Offers and Confirmations page.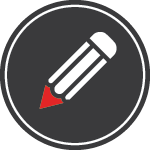 English Diagnostic Writing:
Bahrain Polytechnic requires all new Foundation students to take an English Diagnostic Writing test on Sunday 10th September. English courses are assigned based on the writing diagnostic score. All new students were given their test appointment at Confirmation by the Registry Admission team.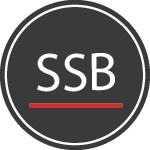 Online Registration Workshop for Direct Degree entry students:
Learn how to register for courses online in this workshop which will be held on Tuesday 29th August 2017 from 10 AM in Building 5, Rooms 21-17.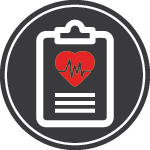 Medical Records:
Bahrain Polytechnic requires all students to submit a medical report. The Polytechnic Nurse will meet with all students who identify as having a health need in their online application, or you can see her in the Health Unit in Building 16.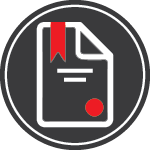 Final Transcripts:
Final transcripts are not required in order to register for courses or attend Polyentation. You must submit a copy of your official high school transcripts to finalize your admission.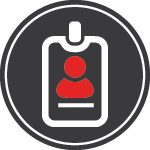 Student ID Photo:
If you did NOT have your photo taken at confirmation, you will be able to have your photo taken by security in C8 for your student ID. You can collect it the same day!
If you had your photo taken at confirmation, pick up your ID at the beginning of Polyentation on 11th September 2017.
You are required to WEAR your Student ID (around your neck) at all times when on campus.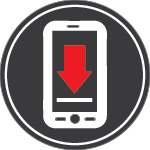 POLY's gone mobile:
Download the Bahrain Polytechnic app in the App Store or Google Play. Learn about your orientation program's agenda, the morning information fair, directions to campus and more.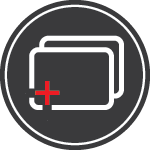 Special Requests, Academic Accommodations:
If you have any special requests or need special accommodations, email us at least 3 working days before Polyentation: student.services@polytechnic.bh
Special accommodations include: disabled parking (a medical report is needed), and/or special academic requirements.
What's on Polyentation on Sunday 10th September 2017:
Foundation Students ONLY
All students admitted to the Foundation Programme are required to attend for two hours on Sunday 10th September 2017 for:
Computer logins
English diagnostic writing
Due to numbers there are 2 groups. All new students were given their appointment at confirmation by the Registry admission team.
Group 1, session starts at 11 am in Bahrain Hall – Building 12
Group 2, session starts at 1.00 pm pm 11 am in Bahrain Hall – Building 12
What on at Polyentation on Monday 11th September 2017:
All new students MUST attend.
Check-in begins at 7:30 AM for your Polyentation program. Look for signage to Bahrain Hall (building 12) when you arrive. The program will begin from 8:00 AM to 2:30 PM.
This exciting, interactive one-day experience will help you get familiar with Bahrain Polytechnic and show you the resources and tools essential for your Polytechnic career. During your Polyentation experience, you will:
Collect your ID Card and finalise Security Requirements
Meet new and current students
Explore ways to get involved at Polytechnic
Learn about the Polytechnic's services and resources, requirements and rules
Connect with the Student Council, student clubs and organisations
Meet some of the Staff and tutors
Enjoy some fun activities
Labs will be available for new Business students to register at 1:30 PM
Food outlets are available on campus.
To Keep in Mind:

Directions and Parking:
Allow plenty of time to travel to the Polytechnic, traffic can be busy in the area as there are many schools! Security also undertake random checks of cars (including the boot/trunk). Parking and direction information can be found here.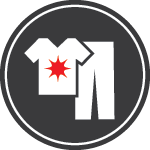 What to Wear:
Wear comfortable shoes and clothes. Bahrain Hall is climate-controlled, but you will also be moving around the campus and September is hot! The Dress Code requires students to wear smart casual, and the regulations are available here.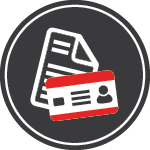 What to Bring:
Photo ID: You are required to bring / show photo identification on the campus (CPR, driver's license, or passport).
Academic records and documents for Registry: Bring copies of any documents you need to finalize your confirmation with the Registry (building 8).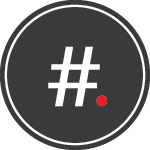 Share Your Excitement: 
Tell us about your day using #Polyentation, and be sure to follow us:
Bahrain Polytechnic Official Twitter: @PolytechnicBH
Bahrain Polytechnic Official Instagram: bahrainpolytechnic
Bahrain Polytechnic Student Council Twitter: BPSC_2017
Bahrain Polytechnic Student Council Instagram: bpstudentcouncil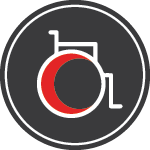 Disability Support Services for Students:
Please notify Student Services or the Polytechnic Nurse of your specific needs. Doing so will ensure that we are prepared to assist you in having a productive and enjoyable stay on campus. See the Nurse at Polyentation in Bahrain Hall, or during the semester in the Health Unit in Building 16.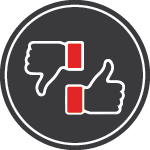 Behavior guidelines:
Bahrain Polytechnic promotes healthy living, learning, and working environments.
It is a smoke and tobacco-free campus, but there are designated areas for smoking.
All campus regulations regarding fire safety, smoking, behavior, etc. are in effect and strictly enforced.
Information regarding these policies can be found on Bahrain Polytechnic Website and on Moodle. Please familiarize yourself with these guidelines before coming on campus.
Helpful Resources:
Please refer to the below resources to help you during your studies at the Polytechnic: