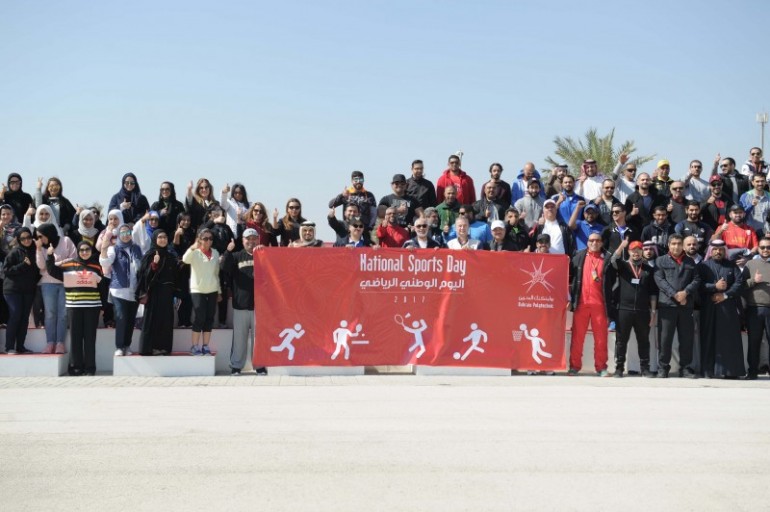 Bahrain Polytechnic celebrated the Bahrain's National Sports Day through organizing several sports activities for the staff on campus.
The Polytechnic was also joined by the staff of The Civil Service Bureau and Information and eGovernement Authority in an event that brought together the staff of three governmental entities, promoting the principles of community and partnership in various events.
On this occasion, Bahrain Polytechnic Acting CEO Dr. Mohamed Al Aseeri said "We are honored at the Polytechnic to be a part of this initiative, which clearly embodies the vision of our wise leadership, to raise the awareness about the important role of sports and exercise not only to individuals, but the society".
Dr. Al Aseeri also praised the participation of the CSB and IGA staff, which creates an opportunity for the three governmental entities to build stronger relationship and exchange experiences in a friendly casual event away from the daily work routines and the official atmosphere.
The event started with a short presentation on the importance and benefits of sports delivered by the head of Health & Wellness Centre at the Polytechnic Mr. Ashraf Jaber, followed by several activities that took place at the Polytechnic's football field varied from tug of war competition, 400m relay, volleyball and football tournament.
Posted on 16 February, 2017 in News