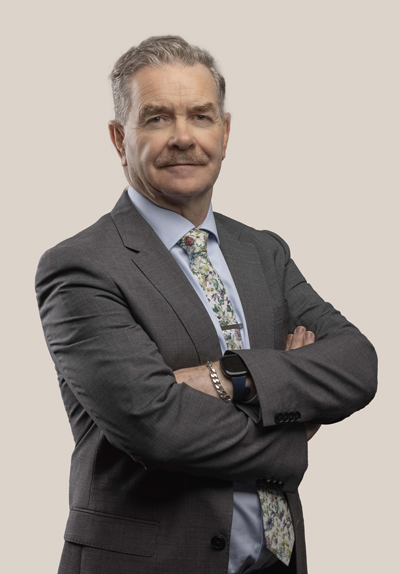 In preparation for the new academic year 2023-2024, Bahrain Polytechnic is organizing an international symposium under the theme: "A Polytechnic For All: Unlocking Opportunities in a Varied Labour Landscape", which will host an array of international speakers and Bahrain Polytechnic academics. The symposium will be held on the 29th and 30th of August 2023 in a hybrid manner, where sessions will be held virtually and at the Polytechnic's Isa Town campus Bahrain Hall (Building 12).
On this occasion, Chief Executive Officer of Bahrain Polytechnic, Professor Ciarán Ó Catháin, stated: "Last year, our symposium focused on the theme "Toward an Agile Institution," celebrating our accomplishments in responding to the dynamic labour market demands. It gives me great pleasure to lead the transformation of our institution into an agile polytechnic. Throughout the year, our Polytechnic has introduced numerous initiatives to foster a Polytechnic for all. These efforts include the introduction of Top-up programmes, Master's degrees, Part-time offerings, and Conversion programmes. Building upon this success, this year's symposium theme will be "A Polytechnic for All: Unlocking Opportunities in a Varied Labour Landscape."
He continued: "Our strategic plan focuses on creating a learning environment for all, and this conference is one of many initiatives which will host international speakers and academics to share their expertise to the academic community and industry members."
On the first day, the symposium will discuss several topics based on using artificial intelligence during assessments, enabling students to succeed through the new academic regulations, empowering Bahrain Polytechnic by structuring an agile committee, and building an agile institution capable of responding to the rapid changes in the labor market.
On the second day, the symposium will discuss: Students' Behavioral Engagement in the Age of AI, enhancing the process of peer feedback for visual design students, and an exploration study of student's attitude toward learning mathematics.
Those wishing to attend the symposium, whether in person or online, can register through the following link: https://events.polytechnic.bh/a-polytechnic- for-all/
Posted on 3 September, 2023 in News