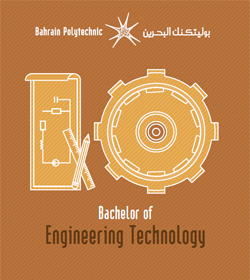 Programme Length
8 Semesters (Full-Time) – 480 credits
Programme Entry Requirements
Applicants must achieve the minimum requirements in the English and Mathematics entry tests OR passing Maths and English courses in the Foundation programme.
Course Fees
Apply Now
Introduction and Programme Aims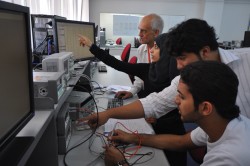 The aim of this programme is to provide students with a comprehensive set of theoretical knowledge and practical skills for employment as engineering technologists. Both qualifications are fit-for-purpose in terms of addressing the Industrial needs nationally, regionally and internationally. Through the application of the Problem Based learning methodology, the required theoretical, practical and employability skills are transferred to our graduates in order for them to transform into work – ready and enterprising graduates that will enhance the value of the Society and the Bahraini economy. The students are motivated to learn through the application of engineering analysis, design and the evaluation of real life problems and the inclusion of various courses in English Language, Mathematics, Project Management, Ethics and Social responsibility.
Majors
To view the courses of each major, please click on the links below.
Electromechanical Engineering
Communications and Networks