Mission and Goals
The mission of the ICTS directorate is to provide, coordinate, and facilitate the use of technology and information resources to the satisfaction of Bahrain Polytechnic and its stakeholders.
Services to the Polytechnic
The Information Technology and Communications Services (ICTS) Directorate plays a major role in achieving the strategic goals and vision of the Bahrain Polytechnic. ICTS main responsibilities are to focused on stabilizing the learning environment, managing and executing IT projects across campus, maintaining IT contracts, service maintenance agreements, and IT operational licenses. Currently, ICTS employs 22 staff in four departments. The Technical Services department is responsible to maintain the day-to-day operations of the IT infrastructure. The Network Services is in charge of maintaining the wire/wireless network besides securing the network for all Bahrain Polytechnic network users. The Information and Systems Development is responsible to develop new corporate and academic application and managing related projects. Finally, the Quality Control unit is responsible to regulate the communication between the different sections.
Computer Technical Services

Computer Maintenance Services

Provide resources needed to support services and manage the ICTS Infrastructure.
Plan, implement and maintain a stable infrastructure.
Use Technical skill to quickly diagnose and resolve failures.
Manage and maintain the ICTS infrastructure.

User Support

Receive and validate service request for access.
Grant access or escalate to correct issues.

Computer Operations

Responsible for a number of service operation activities. Ensuring that all day to day operational activities are carried out in a timely and reliable way.

Network Services

Network Management

Provide and reference a solid foundation of processes for administering a network environment on a day to day basis.
Focuses on operating networks, which are the infrastructure components through which computer systems and shared peripherals communicate with each other.

Network Security

Ensuring the confidentiality, integrity and availability of Bahrain Polytechnic's assets, information, data and ICTS services.

Information System Development

Making available applications and systems which provide the required functionality for ICTS services. This includes the development and maintenance of custom applications as well as the customization of products from software vendors.

ICT Quality Control

Identifying variations and potential high risk areas in securing adherence to standards and procedures.
Managing internal ICTS departments communications based on applied and approved standards.
Please refer to the ICTS Service Catalogue for more details.
SharePoint 2013: Bahrain Polytechnic has launched new SharePoint 2013. The new collaboration and sharing platform will replace the old SharePoint 2007. Having user-friendly interface for comfortable browsing, where information is secured and easily accessible by staff.
New Features in ICTS Helpdesk Portal: Bahrain Polytechnic ICTS Directorate has launched new services and features within the ICTS Helpdesk portal to improve and enhance the user experience using the portal and getting services. The three main added features are Enquiries, Feedback and Change Management process.Enquiries provide an easy way for users to ask any IT related question. Whilst Feedback allows users to easily rate the outcome of each Resolved or Closed ticket with a five-star rating system.  The Change Management Process is more specific to internal ICTS teams, however, the User Acceptance Testing (UAT) forms can be filled up and approved online by users.ICTS has developed and implemented a Service Level Agreement (SLA) for incident Management process. This is to ensure the restore of normal service operation as quickly as possible minimizing the adverse impact on business operations, thus ensuring that the best possible levels of service quality and availability are maintained.
BP Mobile Application: Bahrain Polytechnic has developed a mobile application for the users to stay connected with Bahrain Polytechnic and enhance their Polytechnic experience. The application provides several features which students and staff can use at any time, such as class schedules, attendance, and latest news.
Moodle plugins: New plugins have been installed to enhance Moodle functionality.

OU wiki
OU blog
Course formats: Collapsed Topics
Activities: Checklist
Media gallery
Course formats: eTask topics format
Block graph stats

Cloud Services: By adapting to the "Cloud First Policy" by the government, Bahrain Polytechnic ICTS Directorate has taken the initiative to move services to the cloud.As part of working on the cloud directive, two of our main applications, Moodle and Mahara, which were hosted internally are currently residing on Cloud. In addition, SharePoint 2013 was replaced with SharePoint Online which is cloud based.This has greatly reduced the cost on infrastructure, increased the security, productivity and agility.
eLearnit Conference Website: ICTS, in collaboration with Academic Development Directorate and Marketing & Communications, successfully launched the official eLearnit Conference website.  The conference was under the Patronage of His Highness Sh. Mohamed bin Mubarak Al Khalifa and organized by Bahrain Polytechnic. The developed website includes all the details of the conference such as the conference programme, theme, and contact details as well as the registration and paper submission forms and details. These two main functionalities of the website allowed the attendees to register and pay online through a secured payment gateway as well as submit their presentation materials to the conference organizers.
Banner:
ICT Services, in collaboration with Student Registry and Student Services, have launched the following features in Banner:

Integration with Central Informatics Organization: This feature used by Registry Staff enables feeding some key personal information of students into Banner students.
Letter Generation: This feature allows Registry staff to generate student related letters easily from Self-Service Banner (SSB). Phase 2 includes an additional 7 letters to the current list.
Graduation Ceremony: Graduates who are invited for the Graduation Ceremony can confirm the attendance and update their contact information on Self Service Banner. They can also print letters for their employers to state that they will be attending the event the graduation ceremony on the day.
Advisor Comments: on Self-Service Banner (SSB). This feature allows authorized users (Deans, HoS, PM and Faulty Managers), to add/edit/view all comments related to a student's misconduct. It also helps the user keep track of all comments, which creates an easier follow-up mechanism.

Objectives and Key Results (OKR) Tool: The CEO office, in collaboration with ICT Services, have launched a user-friendly SharePoint tool for tracking progress on Objectives and Key Results called OKR Tool.The OKR tool allows authorized users to load and update their progress, scores and comments on each of their Objectives based on the improvement plan. The tool also allows all staff to view each OKR items' progress and achievement.
Industry Portal: With great trust in our students' achievements and to further extending the relationship beyond the boundaries of campus, Polytechnic is launching a project, Industry Portal, by the beginning of the semester 2018-2019 fully developed by the students with the support of ICTS. Industry Portal is a web application that connects Polytechnic Staff and Students with the industry partners.
Hackfest Website: Microsoft, in conjunction with Bahrain Polytechnic, organized  Artificial Intelligence (AI) Hackfest. The Hackfest included 2 competitions, one for University students, and one for High-School students. The Hackfest website enabled the applicants to register for the event and upload the project details. The website also included complete information about the event as well as the events' schedule.
Online Admission: Enhancement of the Online Admissions feature in Banner that allows applicants to upload required documents and pay admissions fee online. This enhancement immensely reduced manual activity for both the applicants and admissions staff.
Application/ System upgrades: Some of the applications that were upgraded to enhance the functionality and security.
Sports Team Application Page: In collaboration with Health & Wellness centre and Marketing team, ICTS has developed a feature that students to view and register for any sports teams Polytechnic has.
Automation of Manual Forms in SharePoint: ICTS, in collaboration with Polytechnic directorates, has automated a number of forms using SharePoint and Workflow to eliminate paper work and enable easier follow ups.
Learning Support Services Register (LSSR): Learning Support Services (LSS), in collaboration with ICT Services, launched a user-friendly SharePoint application for managing student referral information called the LSSR.The LSSR replaces the Library Learning Centre's "Students-at-risk" spreadsheet for making student referrals to Learning Support Services. Once the referrals have been made by faculty, students will be followed up by LSS staff.
Computer Access and Use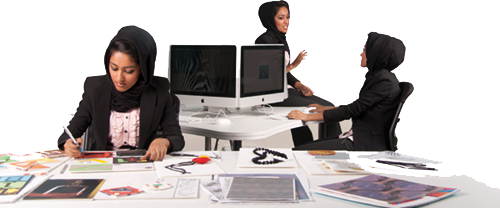 Students have access to computers in various places on campus. The students are welcome to use computers in classrooms and labs which are not being used as well as those in the Library Learning Centre. Wireless access is available in most places on campus. While a student at the Polytechnic, you will have a Polytechnic email address where important information will be sent to you by staff members. Contact the IT Help Desk if you forget your user name and password. Remember it is your responsibility to keep your password secure.
Promethean Activboards: All classrooms and computer labs are equipped with interactive Activeboards and computers that can be used to display slides and play videos.
All computers in labs meet the required specs for the intended purpose.

Generic computers labs: labs with standard spec computers to be used by various faculties.
Engineering labs: High specs machines with dual large screens to run heavy engineering software.
Visual design labs: Equipped with the latest Apple iMac machines.
Open Access labs: Around 100 computers equipped with basic software and internet access to be used by students as an open lab for their study and researches.
Note: Specialized software, available upon request, can be installed and used in different labs and available for students.

Promethean ActivExpression: student response system offers teachers real-time insight into comprehension and learning progression as students work at their own pace or as a class.
Papercut printing system: With this software all students can print and manage their printing easily.
Each labs has specific software installed that is required by faculties.
IT labs with latest technology such as iPhone, iPad and Andriod is available for program purposes.
ICTS Knowledge base
ICTS provides Bahrain Polytechnic students and staff with a 'knowledge base' that contains guidance in several ICT related subjects and are constantly updating it to be in line with the constantly changing field of IT. Information is broken down into the following fields, each containing FAQ, downloadable documents, user manual and guides and useful information.
About ICT Services
Internet and Login
Outlook and E-mail
Printers and Scanners
Software and Applications
User Guides & Manuals for used Technologies
Other
Policy Relating to Use of Computer Facilities
Bahrain Polytechnic computing facilities are to be used in a manner that supports the academic mission and the administrative functions of the Institution. Notice of the Computer Use Policy is distributed by the Information Technology Division annually to ensure all staff, students and other users of Bahrain Polytechnic hardware and software are aware of the conditions of that use. Violation of the policy may result in the removal of access rights, probation/suspension from classes, cancellation of enrolment, or other disciplinary action. More Information can be found in Managing IT Corporate Resources. Other ICTS Policy and procedures can be found under Bahrain Polytechnic Corporate policies.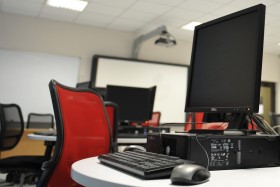 Any behaviour or activity that :
Violates copyright or patent protection and authorisations, including license agreements and other contracts.
Interferes with the intended use of an electronic communication resource
Uses an electronic communication resource for other than its intended use
Attempts to gain or gains unauthorised access to an electronic communication resource
Accesses or uses electronic communication resources in a way that is not authorised
Intentionally inhibits, alters, destroys, damages, dismantles, disfigures or prevents rightful access, use or integrity of an electronic communications resource
Uses the electronic communication resources without authorisation to engage in spamming activities or invade the privacy of others
Uses an electronic communication resources without authorisation to engage in mass communication within or outside the Polytechnic
Creates a situation that results in inefficient or wasteful use of electronic communication resources
Uses the electronic communication resource without authorisation for personal gain
Unauthorised duplication or use of software protected by copyright is expressly prohibited. Copying commercial software for personal use or on behalf of others is illegal. Likewise, knowingly accepting or using copies of illegal or "pirated" software violates Bahrain Polytechnic's Code of Conduct for Users of Bahrain Polytechnic Computing Facilities.
Eating and drinking in the Classrooms & Computer Labs The Bahrain Polytechnic regulations prohibit eating and drinking, other than water, in classrooms, computers labs or drop-in-computer suites.