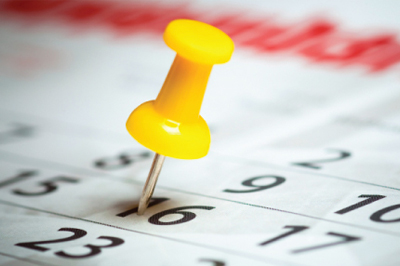 The Bahrain Polytechnic operates on a two semester system. The First Semester starts in September and ends in January, and the Second Semester starts in late February and ends in June. Classes during the summer term may be offered, and this normally starts in July and ends in August. The approved dates for each Academic Year are available on the Academic Calendar.
Classes normally run Sunday to Thursday, from 8:00 am to 9:00 pm (local time).
The Bahrain Polytechnic Academic Calendar is updated yearly, and the Academic Calendar below for the current year shows the key academic dates as well as the key dates for public and academic holidays. Note that public holidays are subject to lunar sighting or announcement by the Government.
Key Dates for Academic Year 2022/2023
Notes:
** Short Courses (6 Weeks):

Withdrawal with WR grade (will not affect GPA) and with refund, 5 working days (first week) after the classes start
Withdrawal with W grade (will not affect GPA) and without refund, 5 working days (second week) after WR
Withdrawal with WF grade (will affect GPA) and without refund, 5 working days (Third week) after W until the classes end

* will be determined upon sighting of the moon or as notified