Self Service Banner
Banner Student is a comprehensive student information system that contains information on students, courses, fees, faculty, and alumni.
Staff and students access relevant information via Service Now (Knowledge Base).
Service now is a Knowledge base that allows students the convenience of a complete secure accessibility to information online, 24 hours a day, seven days a week.
SSB for Students
Students can log in to Self-Service Banner (SSB) to view personal information, their mentee information, class schedules, courses catalogs, class attendance, grades and unofficial transcripts, financial information, academic standing, and register for classes.
Moodle "modular object-oriented dynamic learning environment" is the Polytechnic's learning management system. It is used for dynamic online courses that allows interaction and collaborative construction of content.
Students
Log in to Moodle to view and download course material, submit assignments, view latest news, events, announcements, calendar and forums, and instant messaging.
Faculty
Log in to Moodle to upload course material, view and grade assignments submission, upload news, events, and announcements, view and edit calendar, create and respond to forums, and create online quizzes.
Services for Students
This page is a one stop platform which includes a variety of online services that students can access and utilize.
In addition to accessing your emails on campus, Bahrain Polytechnic's Outlook Web App allows users (students and staff) to connect to their email accounts anywhere from a web browser without the requirement to install Microsoft Outlook.
As an active or inactive student, you can generate a variety of documents for your reference. All these generated documents will include the official stamp of Bahrain Polytechnic automatically as you print it.
You will also be able to validate these documents to ensure its accuracy. Employers of our graduates can use this service to verify the documents provided by our graduates.

The e-portfolio works as a user-centred, personalised learning space where students can upload and assemble digital artefacts (such as documents, images, video, posts, resumes, multimedia, hyperlinks and contact information); share information; collaborate with others; showcase their employability skills; and shape the way they present themselves to the world.
SharePoint (Access for Staff)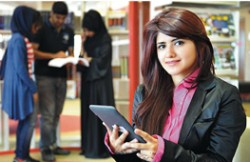 Bahrain Polytechnic uses SharePoint for its staff intranet as a way to centralize access to Bahrain Polytechnic information and keep track of different versions of documents created by different users.
Login