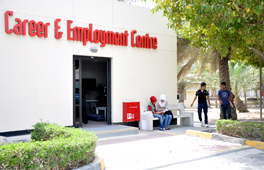 Career development in the 21st century encompasses the comprehensive management of one's life, learning, and employment endeavors for every phase of their lifetime. Due to the dynamic nature of the labor market, it is imperative for students to acquire the skills necessary to effectively navigate the process of career choices, development, and management.
Bahrain Polytechnic's Career and Employment Centre empowers students with career guidance, aiding them in decision-making, planning, and acquiring essential skills. This unit facilitates alumni engagement, offering continuous support and information throughout students' and alumi's academic and professional journey. Collaborating closely with corporate partners ensures diverse opportunities for internships, part-time, and full-time positions, both locally and internationally, enhancing students' job placements and fostering industry connections.
CEC Unit Roles and Responsibilities
Career and Employment Centre Roles and Responsibilities:
 Providing careers advice and information services to meet the needs of the Polytechnic community.
 Preparing students for workplace learning and decision making
Providing access to labor market information
Providing group workshops and individual career counselling sessions for students and alumni
Helping students and alumni with finding, using, and evaluating information for their career planning
Helping students and alumni in their search for work opportunities and training prospects (summer, Part-time, permanent employment post graduation)
Providing training for students and alumni in how to write CVs and application letters and how to succeed in interviews
Organizing events to promote career development awareness as well as sharing opportunities with students.
Providing equitable access to career development resources and relevant tools and systems
Communicate with industry partners and create pathways for training and work opportunities for students and alumni.
Ways we can help you
A drop-in service for quick questions about course and career choices.
Career counselling & 1:1 appointment.
Occupational and labour market information.
Job opportunities posts to your email and the industry connect portal.
Services
Self-help services and computer-aided guidance
Workshops and training sessions
Preparation for co-operative education and work-integrated learning
Guest speakers from industry and government
Summer and part-time vacancies
Employment information
CV writing and simulation interviews.
Job search coaching and application support
Career events and On-campus internships.
Alumni and student's mentorship services
Employment and Employability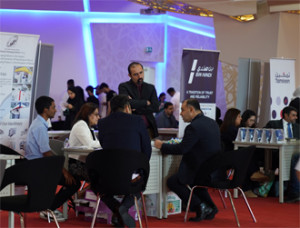 The commitment of Bahrain Polytechnic extends beyond the completion of students' academic courses, and it encompasses its alumni as well. Periodically, the Polytechnic conducts phone surveys to monitor graduates' employment outcomes. The Career and Employment Centre remains committed to assisting students and alums in their career journeys.
Graduates Recruitment Event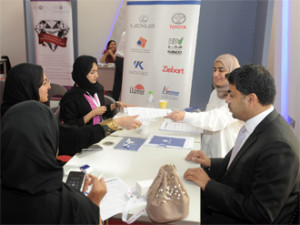 Bahrain Polytechnic provides graduating students with the opportunity to promote themselves in front of a variety of employers from various industries in order to be identified to obtain job prospects. During campus recruiting events, these grads are also given the opportunity to network with experts while getting one-on-one job interviews.
Useful Links and Resources