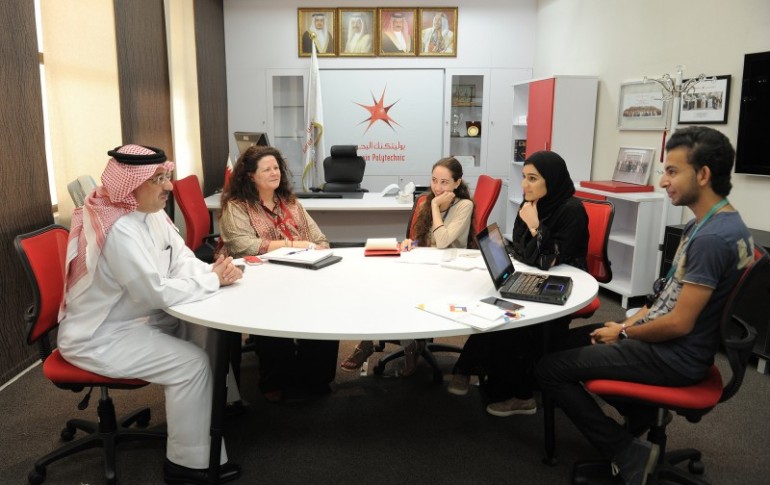 Hasan Al Tooq, President of the Bahrain Polytechnic Student Council (BPSC), reviewed and discussed the student council's various activities to be conducted during the year with the Acting CEO Dr. Mohamed Al Aseeri, and will start if off by organizing the annual Ghabga for students, alumni and staff.
Ms. Catherine Walker, Acting Director of Student Services, was among the attendees of the meeting, where the president and vice president of BPSC gave a detailed presentation regarding the Ghabga night set to take place on 23rd June.
During the meeting, they discussed about a number of offers obtained from various institutions in Bahrain to cover the cost of the event. They also discussed about the role of the student council and its committees for the start of the next academic year.
Dr. Al Aseeri stressed the importance of the council's role in promoting communication between students and management, such as providing constructive suggestions and supporting the new students.
The president of BPSC stressed that the work of the council will not stop during the summer vacation, as they will use this break to hold several meetings to discuss more ideas, formulate a plan, and distribute the tasks among the members to achieve the desired goals.
At the conclusion of the meeting, the members of BPSC expressed their appreciation to the executive management for their cooperation in ensuring constant communication, as well as implementing the ideas of the council and supporting their activities.
Posted on

22 June, 2016

in News