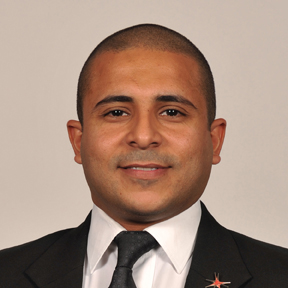 Amir Zaidan is a business tutor specializing in problem-based learning techniques and industry-based courses as well as supervising industry graduation projects with the core aim of graduating work-ready world class business professionals. A professional tenured tutor and instructor known for dedication to problem-based learning and advocating entrepreneurship in various tertiary education institutions, Amir Zaidan secured himself a place on the Bahrain Polytechnic "Student Council Election Committee-Academic", "Enterprise Development Centre Advisory Committee" and has been appointed for the role of "Programme Manager Flexible Delivery".
Amir designs, builds and delivers his courses as well as core activities focused on championing creativity, innovation, life-long self learning and problem solving. With a reputation of adopting innovation, creativity, life-long self learning and problem solving Amir's commitment manifests in his continuous involvement in student developmental activities which have recently effectively resulted in graduating business friendly enterprising professionals, securing their career paths from job seekers to job choosers. Amir's innovation and enterprising support efforts have successfully resulted in delivering Bahrain Polytechnic's core expected results of producing work-ready world class employees.
Amir's career includes branding and promoting a start-up tertiary education Institution (Bahrain Polytechnic Founding member), marketing an MBA programme at a tertiary education institution, designing industry-based business courses and delivering business courses to BSc students. His education career includes instructing tertiary level students on business trends and modern arts of Management, Marketing, Creating and Marketing start-ups, Human Behavior and Managing People. The courses include solving real-life Industry problems for in-context businesses, using Moodle, power point slides, the Polytechnic website, e-learning tools and e-resources. Part of his job is also developing and updating Marketing and Management subjects content to be delivered in problem- based real-life learning delivery methods.
Amir holds a track record of various publications including professional publications and international academic conference proceedings in the fields of marketing.
Amir has completed his doctoral seminar and is currently working on his PhD, holds a double major Masters in Business Administration from AOU Bahrain, holds a BA in English Arts and Literature from Ainshams University, is a professional certified trainer, holds a certification of adult education from CPIT-New Zealand and a NLP certificate from Bahrain. He has over 13 years of experience in tertiary education around the GCC countries and MENA region.