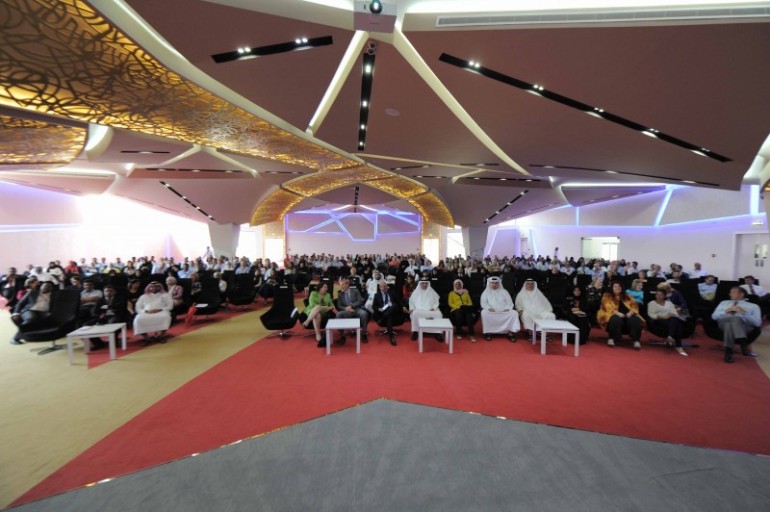 Bahrain Polytechnic hosted an all staff gathering session at the campus on 24th August 2015 to update all academic and allied staff on every department's plan for the year in preparation for the first semester of the Academic Year 2015-2016.
Directors, deans, and managers from various departments within the Polytechnic presented their key achievements and latest updates over the past year.
This also gave the newly joined staff, consisting of various nationalities, the opportunity to know more about the key departments.
Dr. Hasan Almulla, Deputy CEO of Academic Services, opened the session by providing an update on the Bahrain Polytechnic Strategic Plan 2015-2019's progress, which was announced to all staff on February.
Dr. Mohamed Al Aseeri, Acting CEO, welcomed the new staff members and returning academic staff members, stating: "We'll soon be starting our next Academic Year, and we have to make sure all staff are in line with the latest updates. The more we communicate, the more productive we'll be.
"Our Strategic Plan enables our staff to work towards one target which meets five goals: sustainability, graduate reputation, assurance of learning, engagement for impact and incubating entrepreneurship & research.
"This target will surely contribute to Bahrain's 2030 Vision and the government action plan 2015-2018." concluded the Acting CEO.
Posted on

24 August, 2015

in News