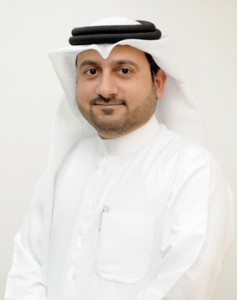 Chief Admissions of Bahrain Polytechnic, Ahmed Malalla, urges the second batch of admitted students [which were on the waiting list] to complete the admission procedures and confirm their offer to the Polytechnic for the Academic Year 2015-2016 before the deadline on Thursday, August 20th 2015 at 2 o' clock.
Admitted students received their confirmation through email and SMS. Students can also view their confirmation letter by accessing the Bahrain Polytechnic website.
Mr. Malalla stressed that once the deadline [for the second batch] has passed, the Polytechnic will not accept any student.
Should the accepted student be outside of Bahrain, then they should confirm by responding to the email sent to them by the Polytechnic, as well as ask a family member or relative to pay the fee in order to reserve the seat. The student must then personally visit the Polytechnic to sign the documents no later than 6th September.
Mr. Malalla stated that the total number of acceptance will soon reach its maximum, since the acceptance period started from July 26th, including the second batch on the waiting list who were informed last Thursday. All applicants were informed of their admission decision by SMS and email, and can access it through the Polytechnic website.
The second batch of students will be accepted based on how they meet the admission requirements and availability of vacant seats in the programme they have chosen, and need to confirm their offer no later than Thursday, August 20th 2015.
Mr. Malalla explained that admitted students need to make their way to Building 8 to confirm their offers, which opens from 9 AM – 2 PM, with a copy of their letter of acceptance, CPR card, additional acceptance documents (if any).A tuition fee of BD 120 must a paid for Bahraini students, and BD 2520 to non-Bahraini students (BD120 is non-refundable). They would also need to sign all required documents, get their picture taken to issue a student ID and get information regarding how to register for courses.
Students under the age of 18 must be accompanied by their parents to complete admission process.
Orientation Day for new students will begin from 31st August to 3rd September, and its presence is mandatory, as the Academic Year officially starts on 6th September 2015.
Posted on 25 August, 2015 in News