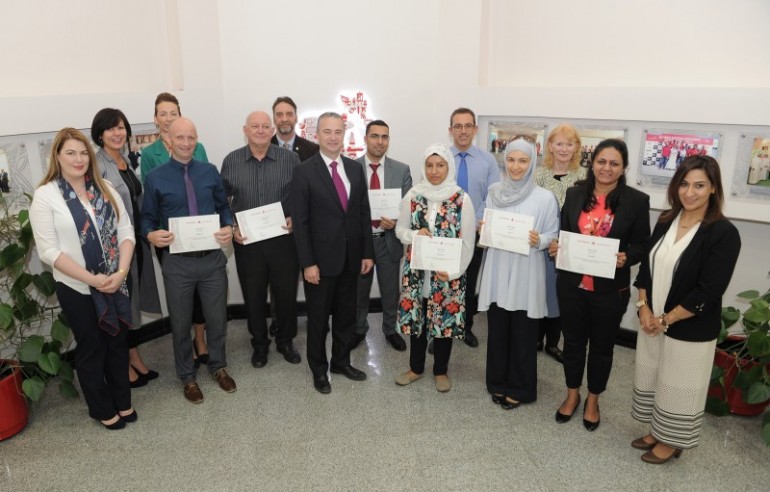 Bahrain Polytechnic celebrated World Teacher's Day by honoring its outstanding academic staff in recognition for their efforts to elevate the standards of Polytechnic students.
The prizes are awarded annually to academic staff by the CEO, with candidates nominated by the Deans in attendance of the senior management team.
Dr. Jeff Zabudsky, CEO of Bahrain Polytechnic honored the faculty staff for their distinguished contributions to the Polytechnic and congratulated them and all the academic staff of the Polytechnic on the occasion of World Teacher's Day. He also thanked them for their efforts to educate the students to the best, as well as elevating the name of the Polytechnic to become a world-class educational institution.
The academic staff of Bahrain Polytechnic thanked the executive management and the Deans for honouring them and for appreciating their effort during the year, driving them to enhance their performance to make the Polytechnic a global world class institution.
Posted on

12 December, 2017

in News