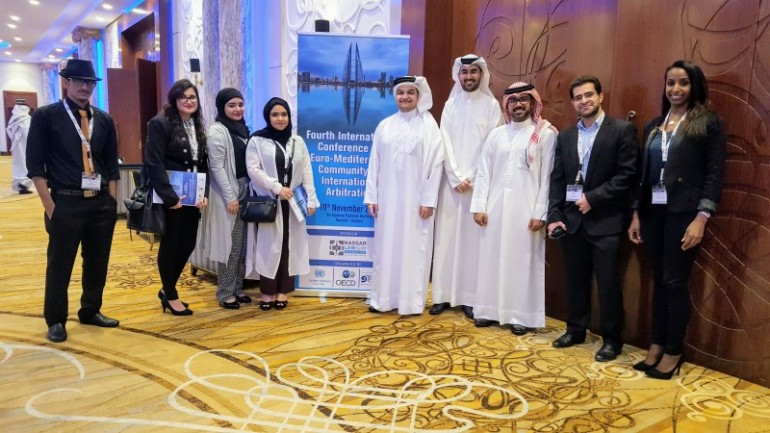 Academic staff and students from the Business Faculty at Bahrain Polytechnic were invited to attend the Fourth International Conference for a Euro-Mediterranean Community of International Arbitration.
The conference was organized by the BCDR-AAA in association with the United Nations Commission on International Trade Law (UNCITRAL) and the Organization for Economic Co-operation and Development (OECD). The event attracted several high-profile speakers from the MENA region and abroad to discuss the practical aspects of commercial and investment arbitration.
As part of the Alternative Dispute Resolution course at Bahrain Polytechnic, students were able to participate in the discussions and training ranging from identifying conflicts of interest arising in arbitration to analyzing the complex nature of investment arbitration procedure.
Bahrain Polytechnic is one of the very few institutions in the MENA region offering specialized courses on mediation and international arbitration. Students on this course have participated in international competitions such as the ICC Commercial Mediation Competition in Paris where they were the only representatives from the GCC region.
Posted on 12 December, 2017 in News