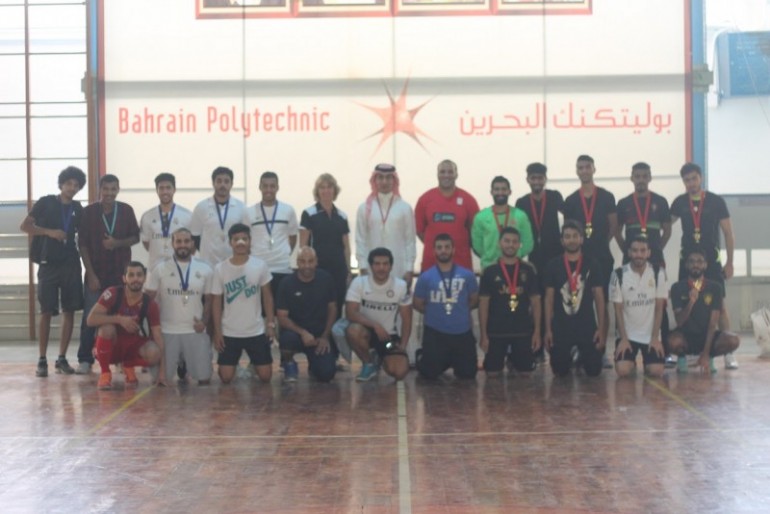 Bahrain Polytechnic hosted an internal football tournament at the campus for its students and staff on a weekend.
Eight teams from the Polytechnic took part in the 6-hour tournament, where teams were divided into two groups until one team claimed first place.
The finals consisted of two student teams, "game over" and "mean machine", which after 12 minutes of goalless halves ended in a win for "game over" when the game was decided on penalties (4-3).
"Football is a sport which requires teams to develop a plan before the game." stated Dr. Mohamed Al Aseeri, Acting CEO of Bahrain Polytechnic. "The players need to focus, use their skills and communicate with their teammates during the match. Afterwards, win or lose, it's all about getting better.
"When you think about it, these steps are easily taken into account when a person wants to develop in life." he continued.
Dr. Al Aseeri thanked the Student Services Department, including the Health and Wellness Centre, for organizing the tournament. He also added that more sports-related activities should be hosted for the students and staff of the Polytechnic, as these activities are not only entertaining, but has health benefits as well.
Posted on

4 May, 2016

in News