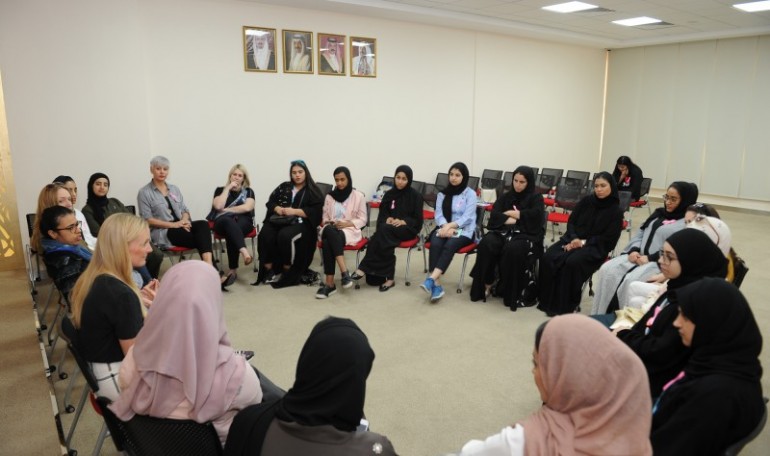 Bahrain Polytechnic hosts Think Pink's "iCheck" session on its campus as part of the institution's community engagement efforts. The session was conducted on Tuesday, 9th October 2018 by Mrs. Julie Sprakel, Founder and Chairwoman of Think Pink: Bahrain Breast Cancer Society.
The workshop aimed to raise awareness among the staff and students at Bahrain Polytechnic, and has covered topics such as the preforming breast self-examinations, demonstrated on an educational tool to allow the attendees to learn how various lumps feel like. The attendees were also introduced to the charity's newly developed bilingual educational tool: "iCheck".
Commenting on the collaboration, Sh. Faye Al-Khalifa, Head of Commercial & Community Initiatives at Bahrain Polytechnic said: "We have had a fruitful collaboration with Think Pink for over four years, from service-learning projects to supporting the charity's nationwide events and initiatives.  Our aim is to do our share by raising awareness amongst our students and staff, by encouraging them to be proactive about their health as well as changing misconceptions related to Breast Cancer".
Posted on

14 October, 2018

in News