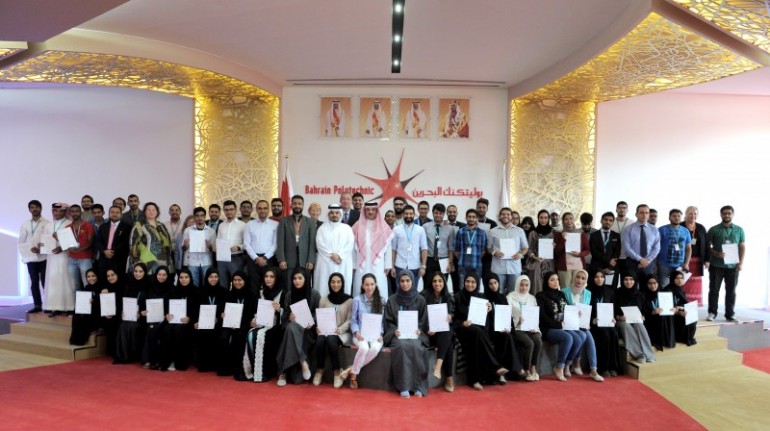 Supported by Dr Mohammed AlAseeri, Acting Chief Executive Officer and Sh. Ali Bin Abdulrahman Alkhalifa, Deputy CEO, Resources and Information Affairs, the Faculty of Humanities celebrated the awards of International Computer Driving License (ICDL)  Certification to 120 students and staff at an awards ceremony in Bahrain Hall.
ICDL is globally recognized certification for employers and educational institutions and ICDL modules are offered to Polytechnic students through the Electives Programme under the Faculty of Humanities.  The Polytechnic became an approved ICDL Centre since 2010 and since that time over 900 candidates (including staff and students) have registered for ICDL.
Moving forward, Bahrain Polytechnic will offer higher levels of ICDL certification to maintain the up skilling of staff students started back in 2010. The next level will provide students with opportunities to select those elements that are most relevant to their major and to future employability.
Posted on

20 December, 2016

in News