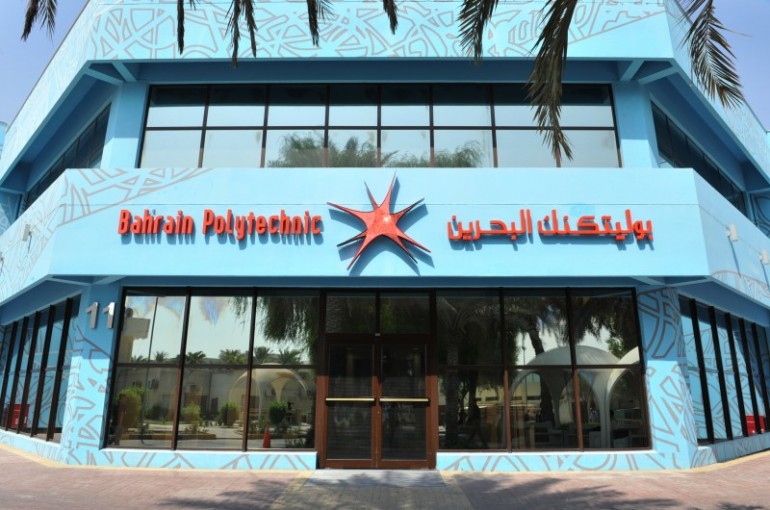 Bahrain Polytechnic participated in the activities of "Environmental Month", which was organized by the Supreme Council for the Environment (BSCE) under the slogan "to work towards a sustainable environment", through the contribution of the Polytechnic students in cleaning the Malkiya beach on 19th March 2016.
Dr. Nawal Zewayed, Director of Student Services, stated that a group of Bahrain Polytechnic students, including the student council the Acting Manager of Student Affairs Mr. Abdulaziz Muraghi, participated in various activities related to the coastal environment, including the beach cleanup. She added that this will help students realize the importance of natural resources and how protecting it would reflect a sustainable and healthy environment for them and future generations. She also added that the executive management, headed by Acting CEO Dr. Mohamed Al Aseeri, support the idea of volunteer work and encourage the students to participate in all events that will benefit the individual and community service of the Kingdom and its citizens.
In turn, Mr. Abdulaziz Muraghi commented: "Volunteerism is an important stage in the upbringing of our youth, as it promotes affiliation and is considered an effective way to the advancement of society. This made the Polytechnic promote the concept of volunteer work programs, and with that in mind, we participated in the "Environmental Month" held under the auspices of the BSCE.
"Our students and a number of citizens removed the dirt accumulated on the coast of the Malkiya beach, distributed bags which bears the slogan of the campaign, took part in recreational games and many more activities. This delivers a message to everyone about the necessity of the coastal environment, the impact of a clean environment, and its affects for the future generation." He concluded.
At the end of the event, the students expressed their happiness to participate in this national campaign which maintains the appearance of the coasts of Bahrain. Several citizens from across Bahrain participated in the event which, in turn, promotes community partnership. The students thanked Dr. Zewayed and the BSCE for their efforts.
Posted on

10 April, 2016

in News