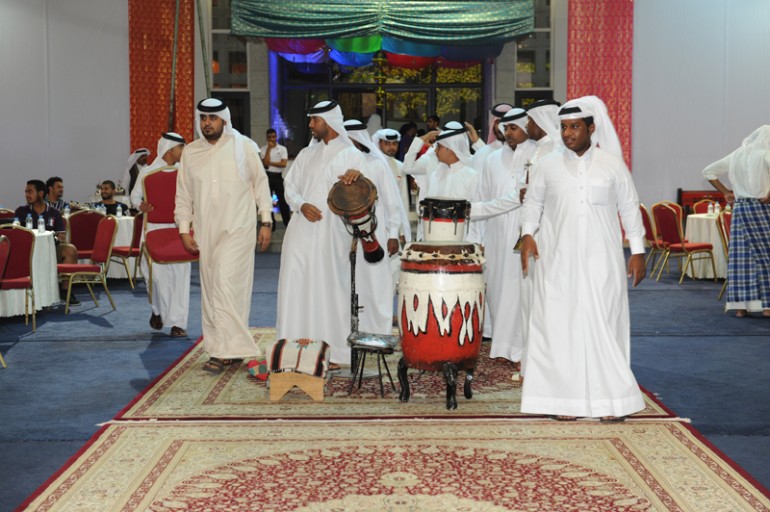 Bahrain Polytechnic, in collaboration with the Bahrain Polytechnic Student Council (BPSC) hosted a Ghabga Night for their students at the campus on 18th July, a delightful night packed with joy and excitement.
The traditional clothing, nostalgic music and customary food mimicked the style of a classic Ghabga occasion, as a full house crowd was entertained with the vast activities provided to the students.
Mrs. Hend Bucheery, recently appointed Director of Student Services was impressed with the commitment of the BPSC to meet the standards of a typical Ghabga event, attracting more than 270 guests.
"We value our students here at Bahrain Polytechnic. They have recently finished their examinations and this could be a way to celebrate." stated Mrs. Bucheery, whom attended the event along with several other high officials.
"At the end of the day, it's about the unity of the students." she continued.
The event saw many activities such as quizzes, competitions and traditional dances. A raffle draw was also conducted during the occasion, earning prizes from sponsors AIESEC and Cine Café.
Haya Almahmeed, a member of the student council was among the organizers of the Ghabga and she sent a message to the students of the next academic year; 'The future is bright'.
She said: "The team [BPSC] is very dedicated. We work hard to tend to the needs of the Bahrain Polytechnic students."
"We are already in preparations for more events for the 2013-14 year, with events related to creativity, games and sports. Events where we can mix education with excitement and fun."
"I'd like to thank Bahrain Polytechnic top management, the council and the Polytechnic advisory committee for their all year round support to getting all our events up and running." she concluded.
The acting CEO of Bahrain Polytechnic Dr. Mohamed Al-Aseeri, whom attended the event, said he was delighted with the turnout of the event, and gave credit to BPSC members and the hard working Ghabga organizing committee.
"Our students in general and BPSC members in particular have always been determined to do their best, and this is an example of it. I'd like to thank the committee for hosting a wonderful occasion."
Dr. Mohamed Al-Aseeri, Acting CEO of Bahrain Polytechnic also added his sincere thanks to the staff, BPSC, sponsors and students for contributing to the event.
Posted on

18 July, 2013

in News