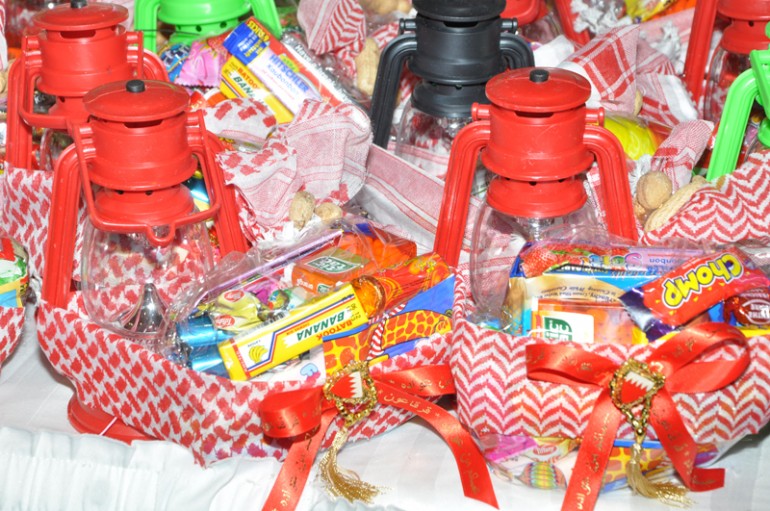 Bahrain Polytechnic held their annual Ghabga and Gergaoon Night on Saturday 20th July in the Al Dana Ballroom in Gulf Hotel for the staff members, where families and local media representatives were invited to attend.
The night started with smiles and concluded with joy, as the largely crowded social gathering, held under the patronage of Bahrain Polytechnic Board of Trustees Chairman Sheikh Hisham Bin AbdulAziz Al Khalifa, contained a diverse agenda list including a feast, live entertainment and games to entertain the staff members and their families.
"Ghabgas are not necessarily all about drinking and eating. It's about strengthening our bonds and social values between our family and friends; a chance to forget about work and for everyone to get together." said CEO of Bahrain Polytechnic Dr. Mohamed Al-Aseeri, whom attended the event among several other high officials.
The annual occasion saw many prizes being handed out from different sponsors, such as digital cameras, smartphones and airline tickets. Additionally, prizes were handed out from the sponsors, including gifts such as vouchers and watches from Alba, Bapco, GPIC, House of Travel and Midal Cables.
Bahraini stand-up comic Imran Alaradi also made his appearance during the event and entertained the crowd with his interactive games.
Children were tended by maids and kept amused with playhouses and mascots.
The elected Bahrain Polytechnic Student Council (BPSC) has also attended the Ghabga night, prior to organizing one for the students of the Polytechnic before the weekend on 18th July.
Dr. Al-Aseeri said he was delighted with the turnout of the event, and gave credit to the hard working Ghabga organizing committee.
"Our staff members have always been determined to do their best, and this is an example of it. I'd like to thank the committee for hosting a wonderful occasion and to all the staff who attended this wonderful gathering."
"I'd also like to thank Sh. Hisham Bin Abdulaziz Al Khalifa for his patronage, members of the Board of Trustees, guests, media representatives and sponsors for attending our Ghabga night." he concluded.
Posted on 20 July, 2013 in News