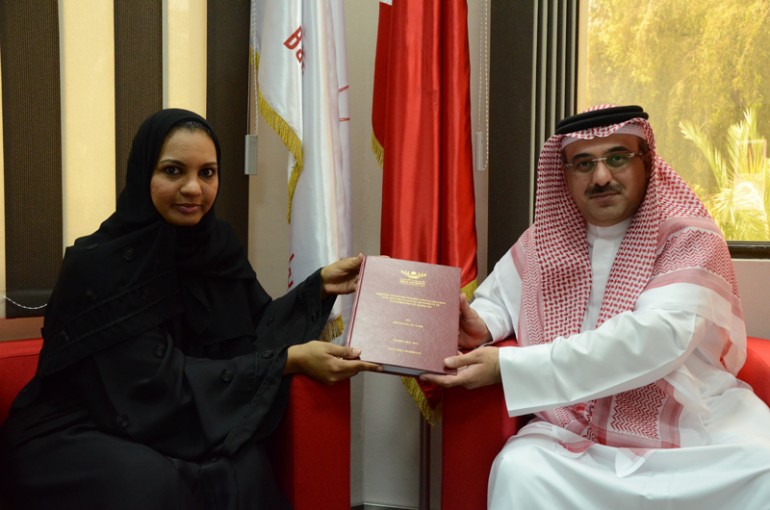 Eman Isa Al-Yasi, a student from Ahlia University, conducted a thorough research regarding internationalization and multicultural diversities in a few local universities in the Kingdom Of Bahrain, including Bahrain Polytechnic.
The study covers many aspects including cultures in different higher education institutions, challenges in higher education institutions and practical recommendations.
"Eman has kept a good effort to collect the data and come up with this outstanding report. We appreciate her presenting her findings and recommendations to Bahrain Polytechnic." remarked Dr. Mohamed Al-Aseeri, Acting Chief Executive Officer of Bahrain Polytechnic.
The proposal addresses and stresses the continuous need to monitor the diverse cultures within higher education institutions, in order to benefit the full potential of international teaching and learning experiences.
"Having seen her suggestions written in a professional manner, we will take them into consideration." commented Dr. Mohamed Al-Aseeri
Posted on

16 June, 2013

in News