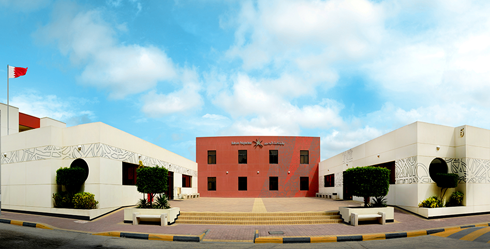 Certificates of appreciation were awarded on June 17th by the Acting CEO of Bahrain Polytechnic, Dr. Mohamed Al-Aseeri, to student tutors who have completed their term as PASS (Peer Assisted Study Scheme) leaders for their great contribution to assisting students academically.
The PASS program is a unique student-to-student tutoring service offered to tertiary level students in the Kingdom of Bahrain. PASS leaders are degree students with leadership potential from different departments, such as Engineering, ICT, and Business, who have been nominated by their instructors to tutor other students in specific subjects. Two PASS leaders, who are due to graduate at the end of the semester, were awarded the certificates.
"The PASS program is a popular international model where students which successfully completed difficult courses help other students complete these courses." stated Hend Bucheery, Bahrain Polytechnic's Director of Student Services.
Mrs. Bucheery handed the certificates of appreciation to Zainab Abdulla Isa Mohamed and Taher Saeed Taher Ahmed, following speeches by the PASS Coordinator, Naheed Al Akber, and the Manager of the Library Learning Centre, Dr. Nawal Zewayad.
"I would like to express my gratitude to the students which worked hard during these sessions. We strive to position the Polytechnic as a center for excellence in learning." concluded Mrs. Bucheery.
Posted on 17 June, 2013 in News