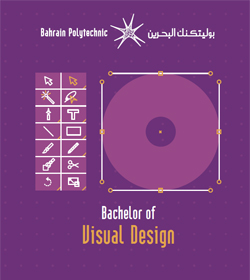 Programme Length and Credits
8 Semesters (Full-Time) – 480 credits
Programme Entry Requirements
Applicants must achieve the minimum requirements in the English and Mathematics entry tests OR passing Maths and English courses in the Foundation programme.
In addition, applicants must submit a portfolio of 10 to 20 examples that has a range of original, developmental and finished works. A portfolio may consist of any type of the student's artistic work.
If successful at portfolio review, the applicant will attend an interview where they will be chosen according to motivation, maturity, creativity and communication skills.
Course Fees
Apply Now
Submit Visual Design Portfolio
Introduction and Programme Aims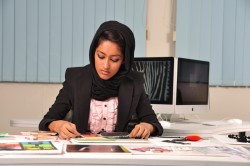 The Bachelor of Visual Design aims to deliver a successful and effective programme of study of which is distinctly "hands on" and highly interactive that has its foundations in the visual communication industry of today.
Students are encouraged to achieve excellence within their disciplined areas to inspire the growth of their cultural and aesthetic sensitivities; leading them to an understanding of those human factors so essential in the production of communication and information.
The programme's goals are to develop a student's awareness of global issues and of their role as a Visual Design graduate as a member of the international community.
Graduates will have a broad-based knowledge of the design industry with an understanding of, and capabilities within, their field of visual design. They will be able to adapt and apply skills such as research and critical thinking to situations of today.
To view the courses of this programme, please click on the link below.