Students have multiple decisions to make at several points in their academic life at Bahrain Polytechnic.  While some students are well prepared with academic information, clear goals and good decision-making skills, many others benefit from the opportunity to talk with an informed and skilled advisor.
Aim of Academic Advising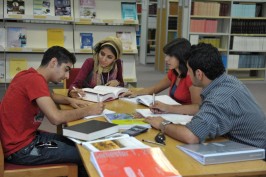 The aim of academic advising is to ensure every student has timely access to information and guidance that ensures informed decision-making and sound planning and educational strategies throughout their time at Bahrain Polytechnic.  It aims to enhance the academic performance, motivation, self-management, meaning- making of curricular activities and career development of the students enrolled at Bahrain Polytechnic.
Academic advising is intended to support students to reflect on learning, explore life, career and academic goals, select courses and tailor pathways to meet their goals and priorities.  It supports them to understand academic policy and progression and to develop learning pathways to achieve goals.
Academic advising enables learning and personal problems to be identified and addressed early.  It provides sustained interactions with knowledgeable, caring and concerned staff who are uniquely positioned to assist students to solve problems and to make wise academic and career decisions.
Purpose of Academic Advising
UNESCO's (Paris, 2002) statement on the purposes of Academic Advising, outlined below, describe Bahrain Polytechnic's approach:
To assist students in developing educational plans that are consistent with their life goals.
To provide students with accurate information about academic progression and degree requirements.
To assist students in understanding academic policies and procedures.
To help students access campus resources that will enhance their ability to be academically successful.
To assist students in overcoming educational and personal problems.
To identify systemic and personal conditions that may impede student academic achievement and developing appropriate interventions.
To review and use available data about students academic and educational needs, performance, aspirations and problems.
To increase student retention by providing a personal contact that students often need and request, thereby connecting them to the institution.
"Expert Service"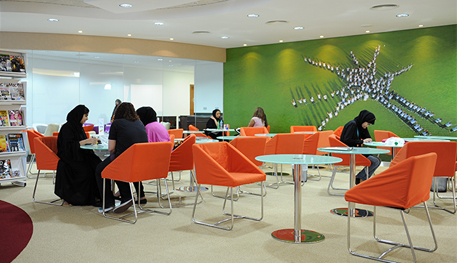 The "Expert Service" gives a student the opportunity to interact with a Polytechnic staff member who can help shape their experience positively at Bahrain Polytechnic. This expert can help plan a student's academic future and determine their roles and responsibilities.
Additionally, the student can reach out to the expert to share any issues, concerns, and ideas to improve and build on their learning experience.