Mission and Goals
The mission of the ICTS directorate is to provide, coordinate, and facilitate the use of technology and information resources to the satisfaction of Bahrain Polytechnic and its stakeholders.
Services to the Polytechnic
The Information Technology and Communications Services (ICTS) Directorate plays a major role in achieving the strategic goals and vision of the Bahrain Polytechnic. ICTS main responsibilities are to focused on stabilizing the learning environment, managing and executing IT projects across campus, maintaining IT contracts, service maintenance agreements, and IT operational licenses. Currently, ICTS employs 22 staff in four departments. The Technical Services department is responsible to maintain the day-to-day operations of the IT infrastructure. The Network Services is in charge of maintaining the wire/wireless network besides securing the network for all Bahrain Polytechnic network users. The Information and Systems Development is responsible to develop new corporate and academic application and managing related projects. Finally, the Quality Control unit is responsible to regulate the communication between the different sections.
Computer Technical Services

Computer Maintenance Services

Provide resources needed to support services and manage the ICTS Infrastructure.
Plan, implement and maintain a stable infrastructure.
Use Technical skill to quickly diagnose and resolve failures.
Manage and maintain the ICTS infrastructure.

User Support

Receive and validate service request for access.
Grant access or escalate to correct issues.

Computer Operations

Responsible for a number of service operation activities. Ensuring that all day to day operational activities are carried out in a timely and reliable way.

Network Services

Network Management

Provide and reference a solid foundation of processes for administering a network environment on a day to day basis.
Focuses on operating networks, which are the infrastructure components through which computer systems and shared peripherals communicate with each other.

Network Security

Ensuring the confidentiality, integrity and availability of Bahrain Polytechnic's assets, information, data and ICTS services.

Information System Development

Making available applications and systems which provide the required functionality for ICTS services. This includes the development and maintenance of custom applications as well as the customization of products from software vendors.

ICT Quality Control

Identifying variations and potential high risk areas in securing adherence to standards and procedures.
Managing internal ICTS departments communications based on applied and approved standards.
Please refer to the ICTS Service Catalogue for more details.
Bahrain Polytechnic Network upgrade project was successfully completed on Dec 2014.
Internet bandwidth project completed to upgrade Bahrain Polytechnic bandwidth to 100 MB and shaping the Internet services by segregating the students and corporate reserved bandwidth to 50 MB each.
Provided an alternative emergency power supply for the ICTS server room.
Completed updating ICTS Policy, Procedures and Guidelines, following the COBIT5 Framework standard. Approval is in progress.
Completed conducting a department gap analysis by applying the COBIT5 framework standard, in order to improve ICTS performance and services to stakeholders.
Completed SAN storage project, resulting in increased shared drive storage.
Stabilized power supply to ICTS server room with facilities.
Reviewed and updated ICTS structure, and job descriptions.
Completed the Online Payment project to enable students pay their outstanding balance through Banner, integrating with eGoverment Payment methods.
Initiated the New Bahrain Polytechnic website with a news CMS.
Completed implementing the HR attendance system within Bahrain Polytechnic.
Implemented Office 365 for Bahrain Polytechnic students.
Implemented Azure for Bahrain Polytechnic academic use.
Replaced all old active board with new active board in labs and classrooms.
Implemented ForeFront Identity Management (FIM).
Computer Access and Use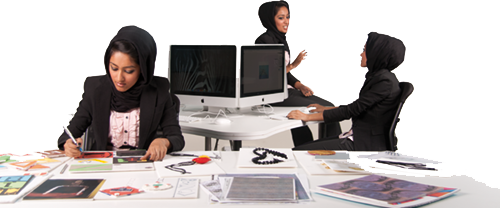 Students have access to computers in various places on campus. The students are welcome to use computers in classrooms and labs which are not being used as well as those in the Library Learning Centre. Wireless access is available in most places on campus. While a student at the Polytechnic, you will have a Polytechnic email address where important information will be sent to you by staff members. Contact the IT Help Desk if you forget your user name and password. Remember it is your responsibility to keep your password secure.
Promethean Activboards: All classrooms and computer labs are equipped with interactive Activeboards and computers that can be used to display slides and play videos.
All computers in labs meet the required specs for the intended purpose.

Generic computers labs: labs with standard spec computers to be used by various faculties.
Engineering labs: High specs machines with dual large screens to run heavy engineering software.
Visual design labs: Equipped with the latest Apple iMac machines.
Open Access labs: Around 100 computers equipped with basic software and internet access to be used by students as an open lab for their study and researches.
Note: Specialized software, available upon request, can be installed and used in different labs and available for students.

Promethean ActivExpression: student response system offers teachers real-time insight into comprehension and learning progression as students work at their own pace or as a class.
Papercut printing system: With this software all students can print and manage their printing easily.
Each labs has specific software installed that is required by faculties.
IT labs with latest technology such as iPhone, iPad and Andriod is available for program purposes.
ICTS Knowledge base
ICTS provides Bahrain Polytechnic students and staff with a 'knowledge base' that contains guidance in several ICT related subjects and are constantly updating it to be in line with the constantly changing field of IT. Information is broken down into the following fields, each containing FAQ, downloadable documents, user manual and guides and useful information.
Service Management ( i.e. incident Management)
Software and Applications
Printers and Scanners
Intranet (i.e. SharePoint)
Known Errors and FAQ
Banner Student Information System
User Guides & Manuals
Internet Access
Outlook and Email
ID Card
Others
Policy Relating to Use of Computer Facilities
Bahrain Polytechnic computing facilities are to be used in a manner that supports the academic mission and the administrative functions of the Institution. Notice of the Computer Use Policy is distributed by the Information Technology Division annually to ensure all staff, students and other users of Bahrain Polytechnic hardware and software are aware of the conditions of that use. Violation of the policy may result in the removal of access rights, probation/suspension from classes, cancellation of enrolment, or other disciplinary action. More Information can be found in Managing IT Corporate Resources. Other ICTS Policy and procedures can be found under Bahrain Polytechnic Corporate policies.
Unethical and Unacceptable Behaviour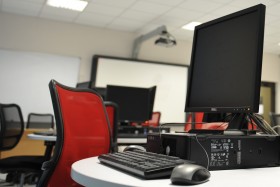 Any behaviour or activity that :
Violates copyright or patent protection and authorisations, including license agreements and other contracts.
Interferes with the intended use of an electronic communication resource
Uses an electronic communication resource for other than its intended use
Attempts to gain or gains unauthorised access to an electronic communication resource
Accesses or uses electronic communication resources in a way that is not authorised
Intentionally inhibits, alters, destroys, damages, dismantles, disfigures or prevents rightful access, use or integrity of an electronic communications resource
Uses the electronic communication resources without authorisation to engage in spamming activities or invade the privacy of others
Uses an electronic communication resources without authorisation to engage in mass communication within or outside the Polytechnic
Creates a situation that results in inefficient or wasteful use of electronic communication resources
Uses the electronic communication resource without authorisation for personal gain
Unauthorised duplication or use of software protected by copyright is expressly prohibited. Copying commercial software for personal use or on behalf of others is illegal. Likewise, knowingly accepting or using copies of illegal or "pirated" software violates Bahrain Polytechnic's Code of Conduct for Users of Bahrain Polytechnic Computing Facilities.
Eating and drinking in the Classrooms & Computer Labs The Bahrain Polytechnic regulations prohibit eating and drinking, other than water, in classrooms, computers labs or drop-in-computer suites.