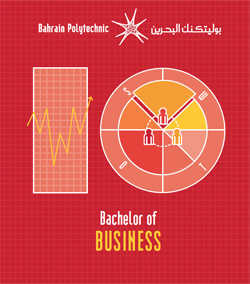 Programme Length
Single Major: 8 Semesters (Full Time)
Double Major: 9 Semesters (Full Time)
Programme Entry Requirements
Applicants must achieve the minimum requirements in the English and Mathematics entry tests OR passing Maths and English courses in the Foundation programme.
Course Fees
Apply Now
Introduction and Programme Aims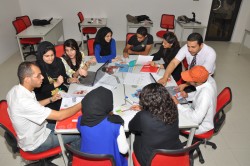 Graduates of the Bachelor of Business will have a broad understanding of the business environment as well as technical and employability skills.
Graduates will have the skills to enable them to be successful in their chosen career whether it is accounting, banking and finance, human resource management, digital marketing, or marketing.
The Bachelor of Business programme aims to produce graduates who:
have the requisite skills demanded in the 21 Century workplace, supported by specific skills in key areas of business
are aware of the legal, ethical and professional standards
will be conversant with the latest business tools and techniques to be flexible and adaptable in the work place
are skilled, work-ready and prepared for life-long learning
have the skills required to choose the optimal solution for a particular problem and to implement it following professional standards
have the skills that enable them to work effectively in teams and to coherently present their ideas in written and oral form to a range of audiences
Bachelor of Business (General)
Majors
To view the courses of each major, please click on the links below.