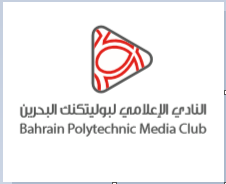 "The media's the most powerful entity on earth. They have the power to make the innocent guilty and to make the guilty innocent, and that's power. Because they control the minds of the masses".
"Somewhere along the way, when we were building social media products, we forgot the reason we like to communicate with our friends is because it's fun".
The club is located in Building 24 with the BPSC.
We welcome all Bahrain Polytechnic students to join the Media Club to organize, facilitate and contribute in media activities.
Bahrain Polytechnic students are welcome to officially join the club as a member at the beginning of Semester 1 of each academic year.
Media Club Aim
The Bahrain Polytechnic Media Club aims at:
Provide students opportunities for the instruction and participation in a range of media (e.g. photography, video, editing, audio, and script writing) which can develop lifelong skills and talent.
 provide opportunities for cooperation and teamwork through common media interests
Develop a feeling of belonging among individuals in the shared pursuit of media interests.
Provide opportunities to compete under Bahrain Polytechnic's name.
Host and organize media events for Bahrain Polytechnic students and the wider community.
Provide opportunities to enhance media skills and provide them with support
Media Club Executive Members
The current executive board members were elected in the annual meeting of the club held in October, in accordance with the BOT resolution:
Music Club is established to makes our students more involved and engaged with the Polytechnic society in addition to enhancing skills including teamwork, communication, and problem-solving. It will help you define and achieve your goals by allowing you to explore career opportunities and networking with professionals and community groups.
If you would like to be a member of the club or have any questions about the club, then come and see us, or send us an email from your Polytechnic account with your contact number