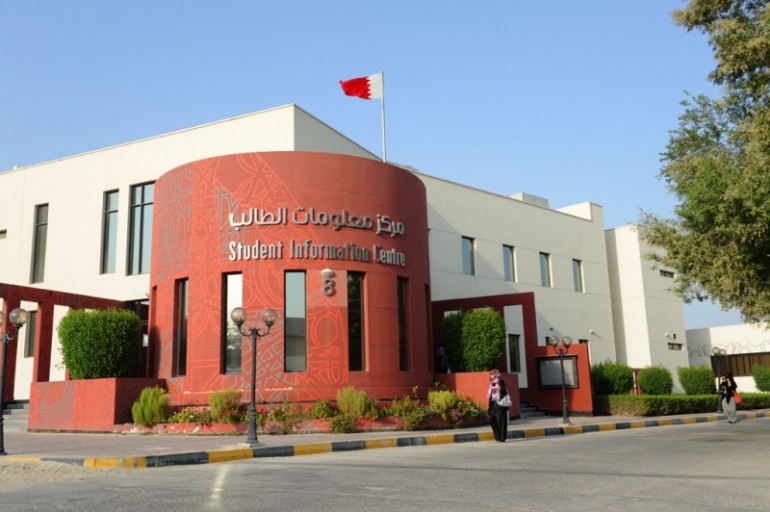 Workshop organized by TRACCS enables graduates ascertain the significance of Public Relations for organizational success
Students from Bahrain Polytechnic embarked on a journey to discover career opportunities that create value, drive innovation and facilitate unprecedented organizational success. These students were taken on road-trip of lifetime by one of the Middle East's leading PR experts and practitioners, Mohamed Al Ayed during an interactive workshop titled "Driver's Seat" organized by TRACCS UAE.
Driver's Seat is an innovative and interactive program tailor-made for university students providing them with 360o information of the public relations industry, recent developments and career opportunities while reinforcing the pivotal role and critical importance of the function as a strategic business tool for driving organizational success. The program shows students how effective communication can be used to engage and influence audiences, thus steering companies to success.
Dr. Mohamed Al Aseeri, Acting CEO of Bahrain Polytechnic added, "The human race has evolved over the years through the ages of industrialization, globalization and now digitization. But I believe that we are living in a world where communication is imperative and public relations is one of the most critical communications tools that has evolved into a position of significance. The Driver's Seat program has been a real eye-opener for our students bringing to life the impact of public relations as a key functional tool for any organization to achieve success."
It is said that the actions are more important than the outcome itself. While this is true mostly, as a business leader one has to be driven by a goal or multiple goals and must achieve success. Everyone and everything within the set-up are part of the organizational vehicle which is on the road to success. Management is often too busy looking at the rear view mirror learning from past performances while marketing and sales are too busy looking outside the side window to keep an eye out for competition.
"This is where public relations can get into the driver's seat, look at the road ahead and even beyond sometimes, identify obstacles, seek out opportunities, map out the right course and lead with direction and purpose. Success is the final destination and while many will get there, organizations with public relations in the driver's seat will definitely get there and quicker", said Mohamed Al Ayed, CEO of TRACCS while addressing the students during the workshop.
During the workshop, Al Ayed delved deep into the field of public relations focusing on providing students with a clear understanding of the industry and its role, defining what it can do, designing a PR system or framework to achieve the best results, and ensuring public relations efforts evolve with changing times through innovation and creativity.
The workshop also involved a series of individual and group exercises including one where students were required to set-up the corporate team of a start-up organization and define the different functions and roles. Rounding off the workshop was another key exercise in which students were divided into smaller groups with each group required to brainstorm and generate ideas to promote their university should they be appointed as the Communications Manager.
The program was designed and developed by TRACCS, the largest independent PR Network in the MENA Region with 16 offices across 14 markets, offering key, multiple award-winning services namely Strategic Advisory, Crisis Management, Internal Communications, CSR, Digital, Media Engagement and Training, as part of its commitment to building the public relations industry in the region by fostering and nurturing local talent.
"Being industry leaders, TRACCS has a resilient and long-term commitment to highlighting the importance and value of public relations and the impact it can make when put in the driver's seat of any organization. These students are future business leaders and growth drivers, and we have been successfully organizing this program for several university students across various markets in the GCC, Levant and North Africa with plans of reaching out to 1,200 students each year", added Al Ayed.
Posted on 12 May, 2016 in News