Vande Wiele Philippe
Tutor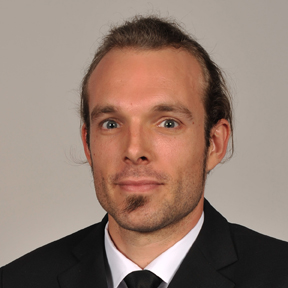 Dr. Philippe is passionate about developing learners and has a wide variety of interests ranging from Higher Education, Research and Transformational Teaching and Learning practice.
As an educator in Marketing and Management, with over 10 years of experience as a cutting-edge higher education practitioner and a fast-growing body of peer reviewed publications, Dr. Philippe's core expertise lies in preparing young learners to become effective participants in the 21st Century Knowledge Economy and Society. His primary drive and passion as an educator stem from his strong advocacy for learning to be a meaningful, purposeful and relevant transformational experience for the learner.
Aside from being an avid researcher, he is instrumental in driving what is currently the most relevant Bachelor of Business Marketing in Bahrain with a vision of becoming the number one source of Marketing Talent in the GCC. Through innovative educational practice that delivers an authentic curriculum intimately intertwined with local and international industry partners, Dr. Philippe is part of a team that delivers an agile learning proposition to transform school leavers into confident and effective young marketing professionals with highly relevant marketing skills and 18 months of real work experience as they enter the world of work.
Dr. Philippe holds a track record of various publications in academic journals, professional publications and international academic conference proceedings aside from having been involved in multiple expert reviews of marketing textbooks and continuously engaging in double blinded peer reviewing of academic journal papers.