Sara Alnajjar
Assistant Tutor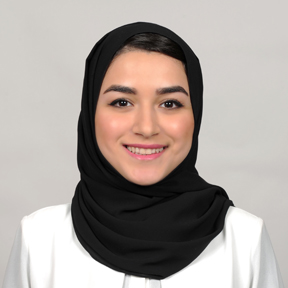 Sara Al Najjar is an Assistant Tutor in the BILM Program at Bahrain Polytechnic, teaching Humanitarian Aid and Disaster Relief.
Prior to joining Bahrain Polytechnic, Sara was an English teacher at an international language institute.
Sara spent 2 years after obtaining her Bachelor degree working for one of the leading global market of the logistics industry, gaining industry experience on the day-to-day operational activities involved.
| | |
| --- | --- |
| 2016 | Cambridge CELTA (Certificate in English Language Teaching to Adults), British Council, Kingdom of Bahrain |
| 2014 | Bachelor of International Logistics Management, Bahrain Polytechnic, Kingdom of Bahrain |
| 2013 | CILT International Diploma, Bahrain Polytechnic, Kingdom of Bahrain |
| 2013 | CILT International Certificate, Bahrain Polytechnic, Kingdom of Bahrain |
| | |
| --- | --- |
| 2016 – present | Present, Assistant tutor, Bahrain Polytechnic, Kingdom of Bahrain |
| 2016 | English Teacher, British Council, Kingdom of Bahrain |
| | |
| --- | --- |
| 2014-2016 | Junior Professional, DHL MENA, Kingdom of Bahrain |