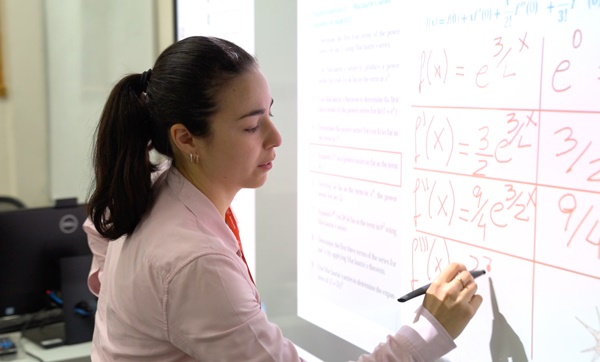 In line with its plan to adopt virtual education as a methodology in education, Bahrain Polytechnic has approved to adopt the use of a competency-based learning system to evaluate its students, in order to ensure the availability of a learning environment compatible with the process of virtual education.
On this occasion, Dr. Reem Ahmad AlBuainain, Deputy CEO of Academic Affairs, explained that the student will be evaluated based on the assessment tools available in each course, which will ensure fairness when evaluating the registered students for the current semester 2019/2020. The student will be given "COMP" (Competent) if they pass the course, and will be given "NYC" (Not Yet Competent) if they fail the course. In both cases, the grade will not contribute towards their grade point average for this semester, nor will probation period be applied in the event that the student is not able to pass their course when they receive "NYC".
It is worth mentioning that Bahrain Polytechnic activated the virtual learning system on the 15th of March, as it was a pioneer in adopting the Office 365 system after signing its agreement with Microsoft, in addition to using cloud computing services from Amazon Web Services (AWS) to host its education management system "Moodle", which is integrated with Big Blue Button's open-source virtual learning feature. This helps tutors provide daily virtual lessons for students online, where they can deliver presentations, allow students to interact during lectures, and record their classes for the students reference.