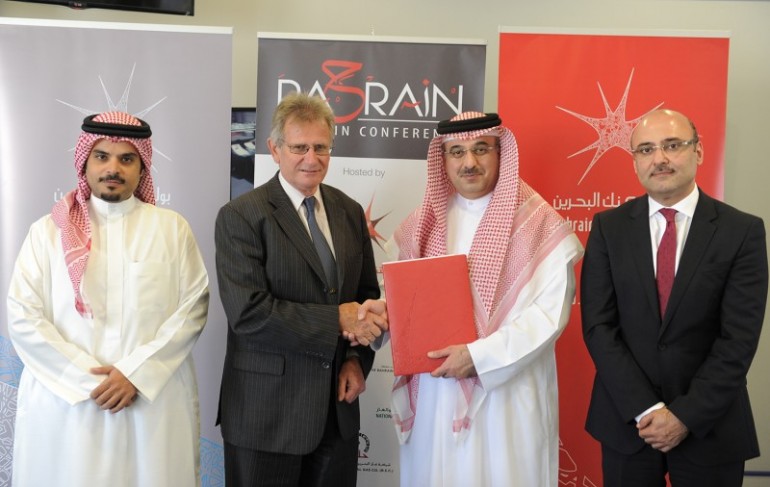 Bahrain Polytechnic signed a Memorandum of Understanding with OTAGO Polytechnic on 5th November 2015 at the Bahrain International Circuit (BIC), where both institutions will be cooperating together in terms of exchanging staff, students, academic information and materials in order to meet their goals.
The collaboration will allow the institutions to exchange faculty members with the objectives of training, offering courses and realizing research projects. Additionally, the institutions will exchange undergraduate students with the objective of enrolling students in courses appropriate to their year and area of study.
The institutions will also exchange books, scientific publications, study programs, academic projects, courses information, conferences, and other data of common interest. Furthermore, the institutions will develop joint applied research projects and work on joint publications.
"We (OTAGO Polytechnic) is very pleased to have entered into this formal agreement with Bahrain Polytechnic. As institutions we have very similar curriculum goals and values, including internationalization. We have much to learn from each other and this agreement paves the way for many exciting initiatives" said the Chief Executive Officer of OTAGO Polytechnic, Mr. Phil Ker.
Dr. Mohamed Al Aseeri, Acting CEO of Bahrain Polytechnic, believes that this signing paves the way to achieve one of the goals of Bahrain Polytechnic's strategic plan 2015-2019; fostering active engagement with stakeholders locally, regionally, and globally.
"As part of our strategic goals, under "Engagement for Impact", the Polytechnic aims to produce graduates that meet the needs of the labor market at a local and international levels.  This will in turn contribute to the Kingdom's social and economic wellbeing.
"Signing with renowned higher educational institutions such as OTAGO Polytechnic gives us the opportunity to take a step forward in meeting Bahrain's 2030 Vision and fulfilling the government action plan 2015-2018." stated the Acting CEO after the signing ceremony.
Posted on 4 January, 2016 in News