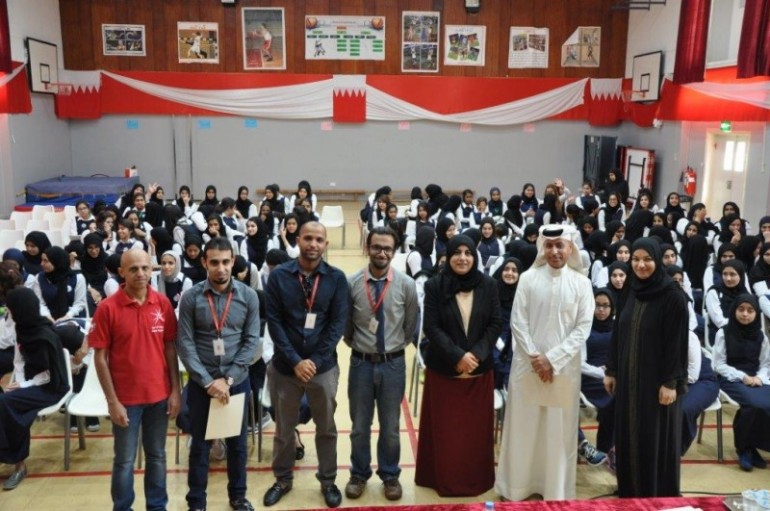 Bahrain Polytechnic conducted various school visits in Bahrain in order to deliver presentations on the government educational institution to high school students.
The Polytechnic spoke about the programmes it offers, the problem-based learning approach it adopts and the facilities available on campus.
Ahmed Malalla, Director of Registry, stated: "We've explained to the students about the different kinds of programmes we offer at the Polytechnic, ranging from logistics and engineering to visual design and web media."
Mahmood Al Balooshi, Events Specialist, said: "Studying at the Polytechnic is all about being practical, and we believe that this learning approach will raise a new generation of not only work-ready graduates, but entrepreneurs as well."
Dr. Mohamed Al Aseeri, Acting CEO, commented: "We want to show the life of Bahrain Polytechnic to these high school students. It's important that they get information in order to take a decision on the next step of their lives.
"At the Polytechnic, producing work-ready graduates is part of our mission; ready to work within a business environment, locally and internationally." concluded Dr. Al Aseeri.
The high school students from all schools had the opportunity to ask questions at the end of the presentations.
Posted on 20 December, 2015 in News