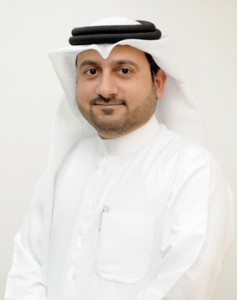 Registry Director of Bahrain Polytechnic, Ahmed Malallah, said that course registration for Semester 2, Academic Year 2015-16 has started on 9th February and will end 25th February. For the first time, foundation students will be able to register for their courses online, where they were given training beforehand on how to register themselves using the Self-service Banner (SSB).
Mr. Malallah stressed that students must check their emails constantly, and register themselves for courses online using SSB, on the dates and times in the table as stated in the Online Registration Instructions.
"Foundation students can come to campus to use lab 19.112 from 16 to 17 February." He explained. "Degree students can use the labs 5.19 and 5.20 to register online during the registration period 9 to 18 February."
A video tutorial is available on the Polytechnic's website or on one of the computer labs. Requesting to add classes which are in full capacity, students must then print and complete the Add & Drop form and submit to the Student Information Centre.
Mr. Malallah said that students expecting to graduate at the end of Semester 2, Academic Year 2015-16 should see their Programme Manager or Academic Adviser and check the courses they require to graduate.
The deadline for adding and dropping courses for Semester 2, Academic Year 2015-16, is 25th February 2016, where the student can complete the process through the Polytechnic website.
Classes will officially commence on Sunday, 21st February 2016.
Posted on 9 February, 2016 in News