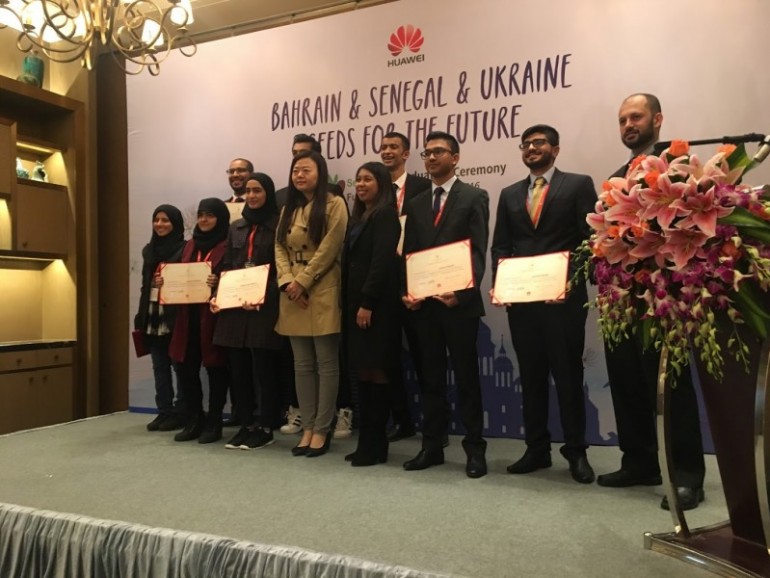 Fully sponsored and organized by Huawei, a leading ICT provider, four BICT Students went on a two week trip to China as part of Huawei's "Seeds for the Future" Programme, which aims to bridge the gap between academia and industry.
This year, Polytechnic students Suhail Bhai, Alyaa Almuabad, Mohammed Malik, and Ahmed Taraif were nominated by the BICT Programme to visit  China, where they toured Huawei's telecommunication research team, discovered historical landmarks, and received culture training at a famous university in Beijing.
Prior to leaving to China, the students visited Huwaei's headquarters in Seef Bahrain and received an orientation about the objective of the trip.
The students felt that the unforgettable trip enriched their technical skills and global exposure.
Posted on 29 November, 2016 in News