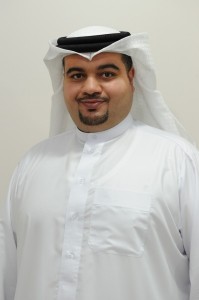 Mr. Adnan AlMahmood, Bahrain Polytechnic's Human Resource Director, stated that the Polytechnic are keen on enhancing the skills of its internationally diversified academic staff in their respective areas of work in the field of applied education.
Mr. AlMahmood said that the executive management is eager to train its academic staff properly to ensure that the Polytechnic students can benefit from their knowledge. He pointed out that the academic staff were given an intense training program designed to hone their academic skills, especially in the field of the problem-based learning methodology.
Additionally, Mr. AlMahmood stated that in coordination with the Quality Directorate, the Training & Development department were tasked to generate more training programmes to departments which directly deal with students and visitors, such as security, registration, and administration.
Mr. AlMahmood stressed that the Polytechnic are keen on training its employees by sending them to courses and workshops designed to improve the services they provide, as well as following the process of hiring and evaluating of staff as per the laws and regulations of the Civil Service Bureau.
Posted on 4 September, 2016 in News