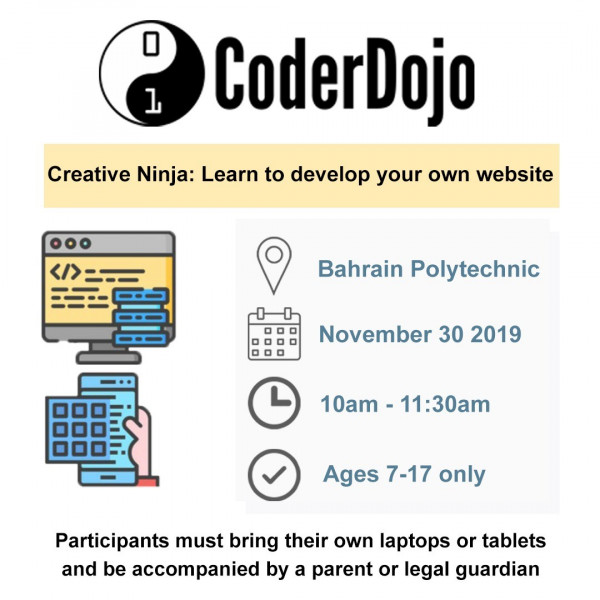 As part of its commitment to community education, Bahrain Polytechnic will be hosting the next Coder Dojo Workshop on website development on Saturday, 30th of November 2019.
The free programing workshop comes as part of Coder Dojo's free volunteer-led initiative to teach basic coding skills to young people aged seven to seventeen with the skills needed for the modern world.  The workshops include how to design websites, applications and games.
Registration and volunteering inquiries should be made to bahraincoderdojo@gmail.com.
Posted on 20 November, 2019 in News