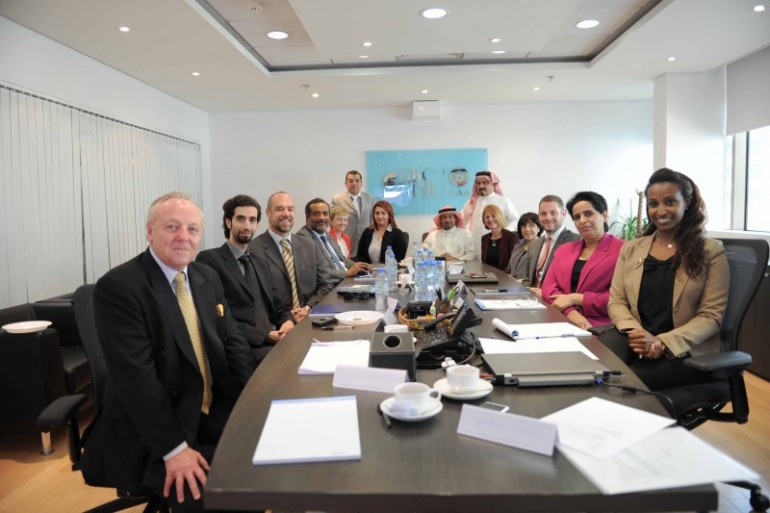 Bahrain Polytechnic conducted a focus group hosted by the Bahrain Chamber for Dispute Resolution (BCDR-AAA) on 30th November 2015, which was attended by sector leaders, SME Chairman and judicial and Legal Studies Institute representative from renowned institutions and organizations.
With the Polytechnic potentially looking into developing a graduate diploma in mediation, the focus group was conducted as part of a research carried out by Bahrain Polytechnic to identify the need for commercial mediation training and programmes in Bahrain.  The discussion raised vital information in relation to raising more awareness of mediation to reach businesses particularly the SMEs in Bahrain.
Ms. Yasmin Sebah, a tutor at the Polytechnic currently working on developing this graduate diploma programme, stated: "Bahrain Polytechnic will be the first in the region to develop a comprehensive dispute resolution programme at a graduate diploma level. Survey and research conducted so far indicate that there is a need for such programmes in the region."
Constant development of new programmes in the Kingdom is certainly a big step towards meeting Bahrain's 2030 Vision, says Acting CEO of Bahrain Polytechnic, Dr. Mohamed Al Aseeri.
"As part of our Strategic Plan 2015-2019, the government action plan 2015-2018, and the Vision 2030, we want to bring in new programmes in Bahrain to meet the requirements of the local and regional labor market."
Posted on 1 December, 2015 in News