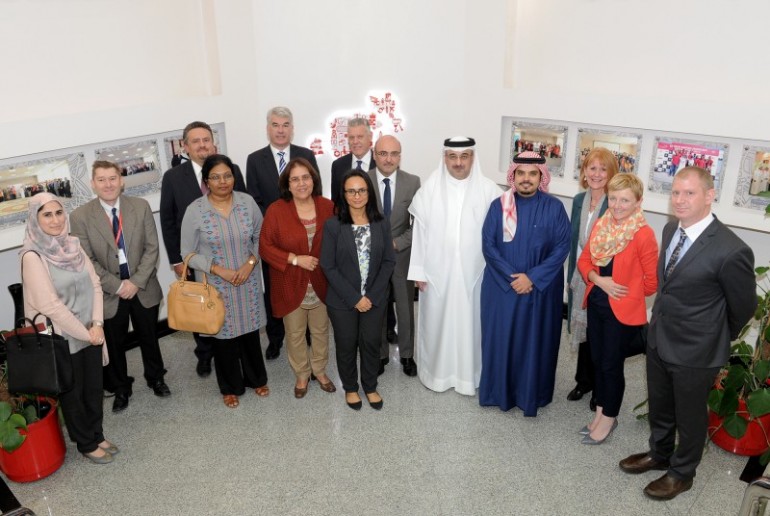 Bahrain Polytechnic awarded five members of the Bachelor of Business in Human Resource Management (HRM) external validation panel on Monday, 11th January 2016.
The members of the panel: Dr. Vijayalxmi Moovala, Ms. Mariam Janahi, Mr. George Kesselaar, Ms.  Nouf Al Sowaidi and Ms. Amal Al Awadhi  have assisted Bahrain Polytechnic in developing the Bachelor of HRM programme, as per the Polytechnic's practice of consulting members of the industry in applying recommendations into the programme offered, ensuring the programme is fit to meet the current and future requirements of Bahrain's labor market.
Human Resource Management plays a vital role in corporate world, and the professionals in the industry are in charge of an array of roles including recruiting the best candidates, providing training opportunities and monitoring performance.  Bahrain Polytechnic aspires through this process to embed the requirements needed by the local market and insure that curriculum is in line with the international curriculums.
On this occasion, Acting CEO, Dr. Mohamed Al Aseeri, commented: "I would like to thank the members who have taken their time and efforts in helping us develop this programme, collaborations as such ensure that the programs are updated to meet the ever changing labour market needs, and to reflect the goverments visions and plans, through developing the applied higher education sector.
Posted on 31 January, 2016 in News