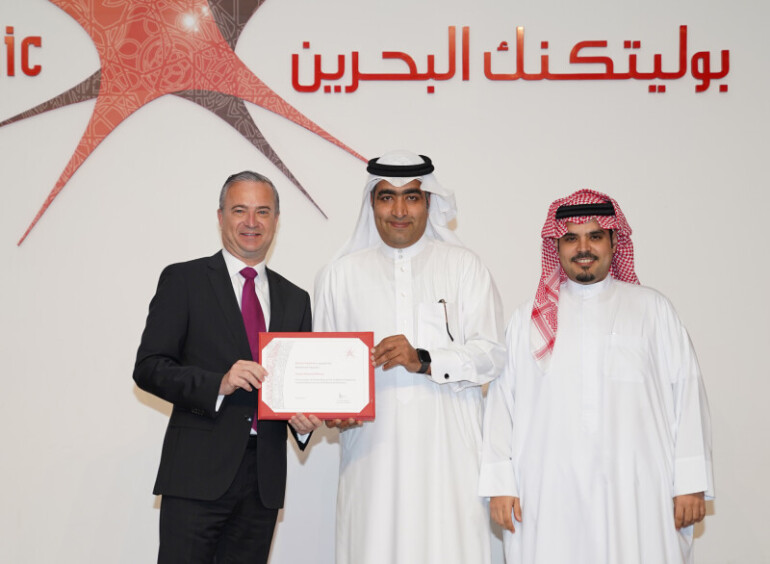 Bahrain Polytechnic conducted an awarding ceremony for its staff that have taken the voluntary retirement program at its campus on Tuesday, 26th February 2019.
The Polytechnic's executive management thanked the retiring staff members for all their efforts and support throughout their time at the institution, and were awarded a token of appreciation by Dr. Jeff Zabudsky, CEO, and Sh. Ali bin Abdulrahman Al Khalifa, the Deputy CEO of Resources & Information Affairs.
Dr. Zabudsky stated: "It is with mixed feelings that we bid our retiring staff farewell. However, we are delighted for them as they will now have more time to devote for themselves and their families. Our retiring staff have shown outstanding commitment which elevated the name of this institution throughout their time here, especially as some of them have completed 10 years at the Polytechnic.
"I would like to thank them for their dedication and service, and wish them the best in their future endeavors." concluded Dr. Zabudsky.
Posted on 7 May, 2019 in News