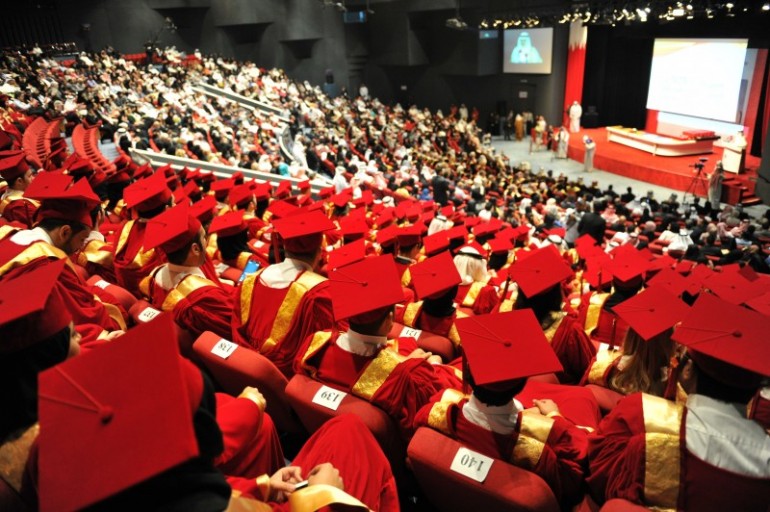 Bahrain Polytechnic can confirm that the graduation date for the second Graduation Ceremony is set to be on Thursday, 26th November 2015, notably from bachelor programmes in business, logistics, engineering, and ICT.
The Polytechnic's Registry Director, Ahmed Malalla, stated that a committee consisting of several staff members from different backgrounds was formed for some time in order to exchange ideas to prepare for this historic day.
"The committee has held frequent meetings throughout this period, under constant supervision and follow-up with the executive management as well as the Board of Trustees, chaired by H.E. Sh. Hisham bin Abdulaziz Al Khalifa.
"Undoubtedly, this is a big moment for our students, staff, and management of the Polytechnic, and the committee are working very hard to constantly develop the plan for this ceremony." said Mr. Malalla.
He concluded that the Registry Directorate will inform the graduates by email with all the details, including the administrative matters to follow in order to join the graduation ceremony. He also urged the students to visit the Polytechnic's website and official social media accounts to get to know more details and clarify any questions.
Posted on 21 October, 2015 in News