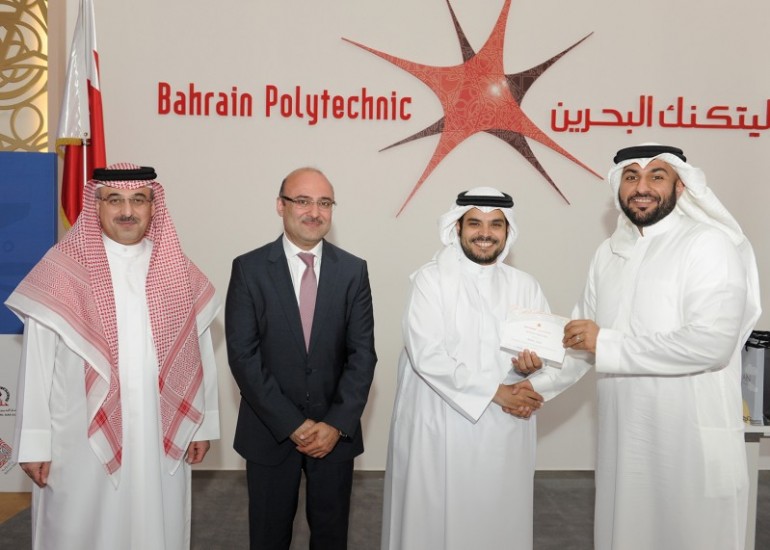 Bahrain Polytechnic honored its staff members, Bahrain Polytechnic Student Council (BPSC) and a number of students from various programmes who worked hard to organize the Postsecondary International Network (PIN) Conference which took place for the first time in the Middle East and North Africa under the theme "Experiential Learning and Work-Readiness" from 1-5 November 2015; sponsored by various major industries and companies in Bahrain.
Acting CEO of the Polytechnic, Dr. Mohamed Al Aseeri, gave his sincere thanks to all the organizers for their diligence and dedication which resulted in the success of this conference. He added that their contribution will certainly achieve the mission, vision, and strategic plan 2015-2019 of the Polytechnic of being a world-class higher education institution, in line with the Kingdom's government action plan 2015-2018 and Bahrain 2030 Vision.
In turn, the organizers expressed their appreciation to the Board of Trustees and executive management of Bahrain Polytechnic.
Posted on 30 November, 2015 in News