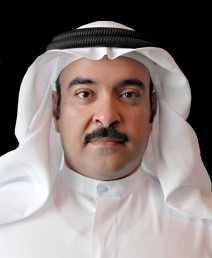 Bahrain Polytechnic has been one of the main initiatives of the national project for the development of education and training, inaugurated by His Royal Highness Prince Salman bin Hamad Al Khalifa, The Crown Prince, Deputy Supreme Commander of the Bahrain Defense Force, and First Deputy Prime Minister in 2008.
In a short span of time, the Polytechnic was able to prove itself as an institution of higher education able to provide the labor market with qualified graduates which meets the labor market requirements. This is evidently reflected by the number of students who were hired immediately after graduation, as well as leaving them in a more leading position than other graduates from other higher educational institutions established years before the Polytechnic.
Bahrain Polytechnic would not be where it is today if it wasn't for the grace of Allah, and the sincere efforts of the academic and administrative bodies of the Polytechnic, combined with the supervision of the executive management and Board of Trustees, whether regarding the development and improvement of its academic programs and services, or the enhancement of infrastructure to meets the developmental requirements in the Kingdom of Bahrain.
Bahrain Polytechnic has placed top priority on the quality of education, and with it, formulated its vision, mission, and values in order to achieve Bahrain's 2030 Vision.
The Polytechnic constantly follows up with the local labor market to meet with the current labor market trend, ensuring that it meets regional and international standards. The institution has partnered with various commercial, industrial, and social sectors, local universities and international training institutes, as well as participating in conferences and exhibitions which help the Polytechnic move forward.
I am extremely honored today, on behalf of myself and all employees of Bahrain Polytechnic, to give my sincere thanks and appreciation to the wise leadership [of this Kingdom], the Chairman of the Supreme Council for the Development of Education and Training, Sheikh Mohammed Bin Mubarak Al Khalifa, the distinguished Deputy Prime Minister for his support to this national [higher educational] institution, and all academic and administrative bodies [in the Polytechnic] for their efforts to make the Polytechnic a prestigious higher educational institution, in record time, as evidenced by the National Authority of Qualifications and Quality Assurance for Education and Training (QQA), which has been executed by prestigious and global auditing bodies.
I would like to congratulate all graduates for their achievements; enabling them to enter the corporate world. I'm proud and confident that they will be good ambassadors for their country and for the Polytechnic in any field of their choice to build a promising future.
Posted on 29 November, 2015 in News