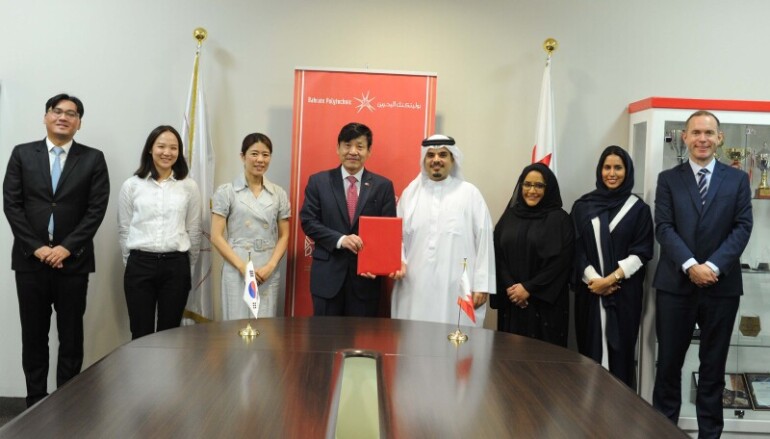 Bahrain Polytechnic signed a memorandum of agreement with the Embassy of the Republic of Korean in the Kingdom of Bahrain on Wednesday the 26th of June 2019 at its campus in Isa Town, to host the "Discover Korea" Program.  The program aims to introduce learners to the Korean Language and Culture.
The signing of this agreement comes as part of Bahrain Polytechnic's community education initiatives, and the vision of the Korean Embassy to spread the Korean Language and Culture, through King Sejong Institute.
This memorandum will pave the way to the introduction to the Korean Language Elective that will soon be introduced to the students of Bahrain Polytechnic.
The program will commence on the 15th of July 2019 until the 21st of August, as is suited to learners of 18 year and above.
The memorandum was signed by the Polytechnic's Deputy CEO of Resources and Information Affairs, Sh. Ali bin Abdulrahman Al Khalifa and the Korean Ambassador of Bahrain Koo Kyunmo in the presence of a number officials from both sides.
Posted on 1 July, 2019 in News