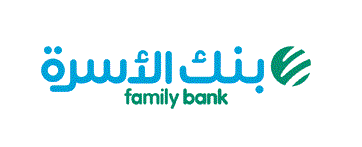 Seventeen Students from Bahrain Polytechnic and Royal Docks Business School, part of the University of East London (UEL), collaborated and formed a presentation for Family Bank at their headquarters on June 6th, aiming to present their findings regarding potential business ideas.
The banking & finance and accounting students used modern technology to communicate with each other to develop the "Idea Factory" over the past three months. This project highlighted many business opportunities for the Kingdom of Bahrain, especially industries related to tourism and entertainment with employment opportunities for Bahrainis.
"Both groups were committed to producing this report. With their creativity and energy, they were able to come up with a quality project." commented Alison Reynolds, Bahrain Polytechnic's Head of Business School.
Prior to the presentation day, Bahrain Polytechnic invited the students from London to the Kingdom of Bahrain for a tour. The international students visited numerous landmarks and industries such as the Polytechnic campus, Economic Development Board (EDB), Muharraq cultural area, Al Fateh Islamic Center, Tree of Life, Souk Manama among others.
"Meeting people with diverse cultures is vital, as they bring a wealth of knowledge and experience." she added.
Haya Ateeq's 'Bahrain Open Air Cinema' project stood out as one of the eye-opening presentations. She commented: "This is the first of its kind initiative idea that will be provided to the Bahraini community.
Ms. Ateeq was also quizzed about how it felt to produce a project for a well-established corporation and the feeling of working with international students.
"When you are preparing such a project for a well-known industry it gives us a great impulse to provide the best outcome. The London team students were very cooperative and supporting. Added to that, the idea of cooperating with other universities is inventive and it shows the effort of Bahrain Polytechnic and its tutors, because they provided one of the best experiences for us." she concluded.
Bahrain Polytechnic's Acting Chief Executive Officer Dr. Mohamed Al-Aseeri was among the executive management which received the Dean from UEL, discussing the potential cooperation between Bahrain Polytechnic and UEL. The students from London were also acknowledged for their support and collaboration.
"We would like to thank Family Bank for their continuous support for developing our students to become entrepreneurs. We also thank the Royal Docks Business School for choosing Bahrain as a destination for their diverse program. We are looking forward to strengthen the relationship between the two institutes. We expect to keep being consistent in enhancing our academic quality to meet the requirements of Bahrain's 2030 vision." stated Dr. Mohamed Al-Aseeri.
Bahrain Polytechnic and Family Bank signed a memorandum of understanding on June, where the partnership is aimed at the development of entrepreneurs, supporting of micro-enterprises and providing training programs.
Posted on 6 June, 2013 in News