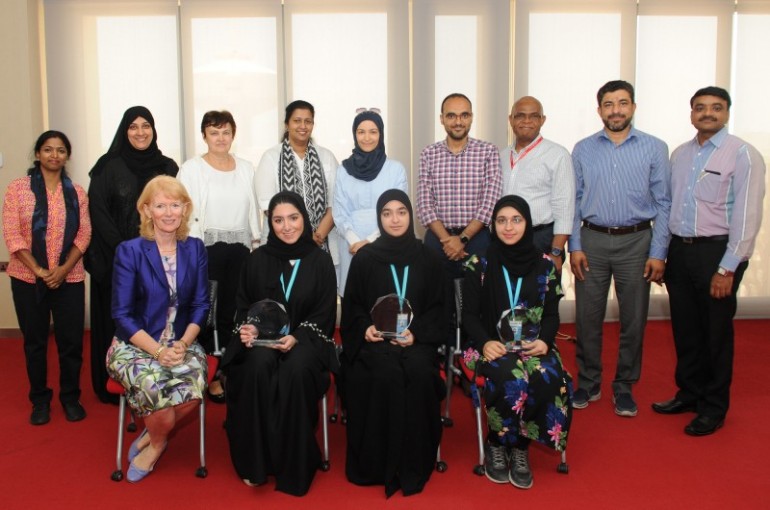 Bahrain Polytechnic awarded three Foundation year students for achieving the highest scores in the Math Whizz Competition; a mathematics competition in which all foundation year students compete against each other to achieve the highest score in the field of math.
Carolyne Doyle, Head of School of Foundation, congratulated the students on this remarkable achievement. She commented that this competition will contribute to the speed of students' learning and their full integration in the proposed material and try to solve mathematical problems presented to them with enthusiasm and interaction.
She added: "We believe that every student deserves an educational experience that meets their individual needs and the pace of learning."
The students gave a presentation highlighting the reasons that helped them achieve this remarkable achievement, where they expressed their sincere thanks and appreciation to their tutors. They spoke about how these methods will contribute to the development and success of the Polytechnic.
Mrs. Doyle honored the students who achieved the highest grades in the Math Whizz Competition, and they are Raheel Alabbasi (Math 2, technical), Dana A. Buali (Math 2, general), and Fatema Jaafer (Math 1).
Posted on 15 July, 2018 in News